Golf Under Threat?
Demand for urban land is on the rise and pressure continues to increase on golf courses to demonstrate environmental and community value.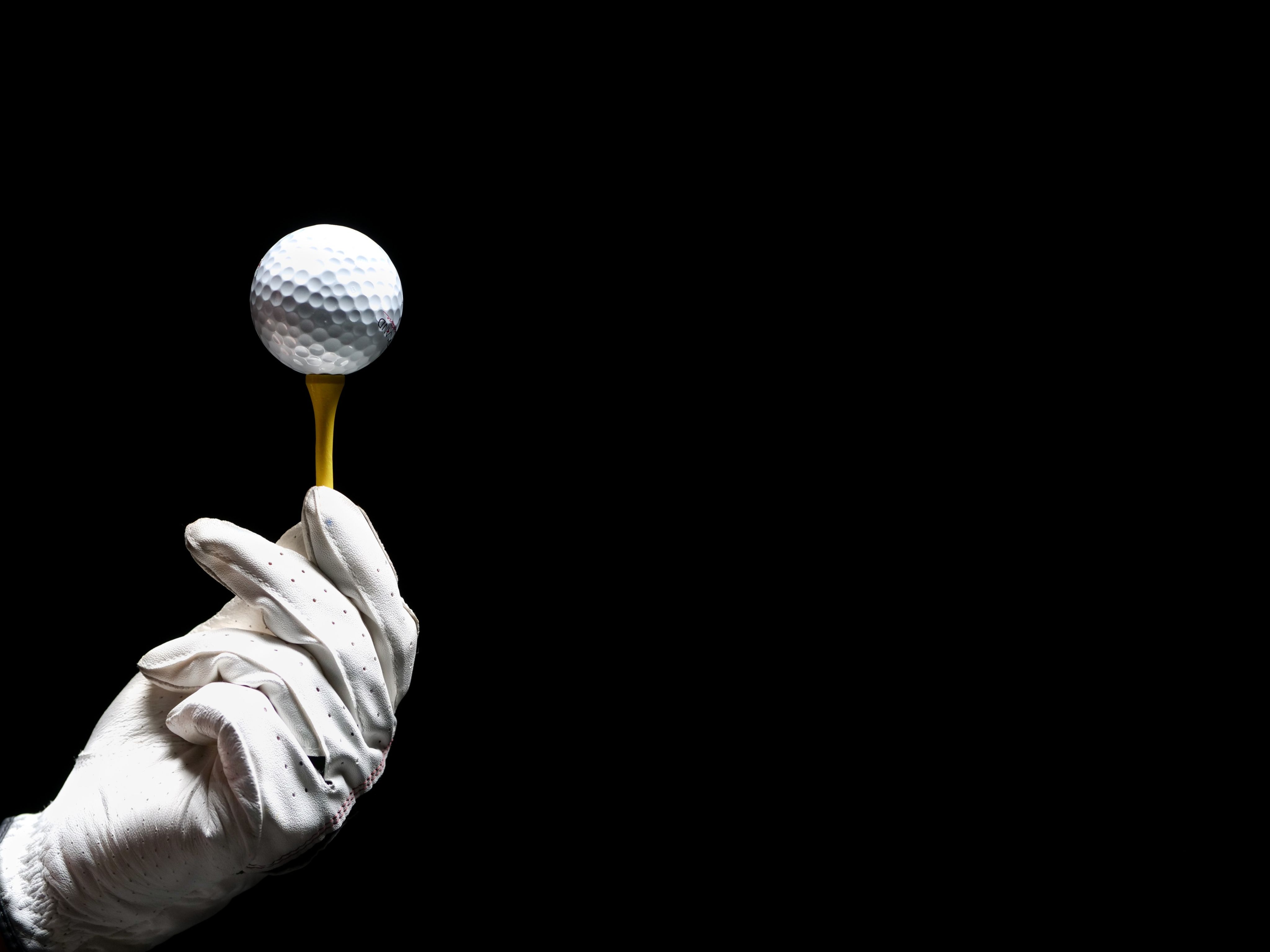 RAPID urbanization and population growth, the clamor for public access to green spaces and regulated nature conservation are ratcheting up pressure on golf courses worldwide.
For many on the outside of golf's green perimeters, clubs and courses appear to be a legitimate target.
'Male, stale and beyond the environmental pale,' is how the UK's Daily Telegraph characterized golf in an eye-catching front cover feature of its weekend magazine.
Despite all the good work globally to grow golf from the ground up, it's the old clichés that continue to taint the industry's perception.
Yet far from being a problem, golf can play a key role in the solution.
Whether it's the conflicting demands for more housing and green spaces, or the need to conserve and restore nature, golf businesses have an opportunity to play a leading role in sustainability for people and the planet.
Syngenta Golf explores the challenges courses face – and the leaders and game-changers putting golf on the front foot.
Golf holes or housing?
WITH the world's urban population set to double to 8.5billion by 2050 – meaning 7 in 10 people will live in cities – the race for space is on.
Across the globe, developers are eyeing up golf's prime locations, with bulldozers ready to move in on increasingly scarce green spaces.
In California, as many as 177 courses are being threatened by redevelopment plans, with legislation (Assembly Bill 672) proposing to transform municipal golf courses into affordable housing.
North of San Diego, Goat Hill Park was threatened with redevelopment 10 years ago.
But in a remarkable move, the 70-year-old facility was 'saved' by John Ashworth, founder of the eponymous golf fashion brand.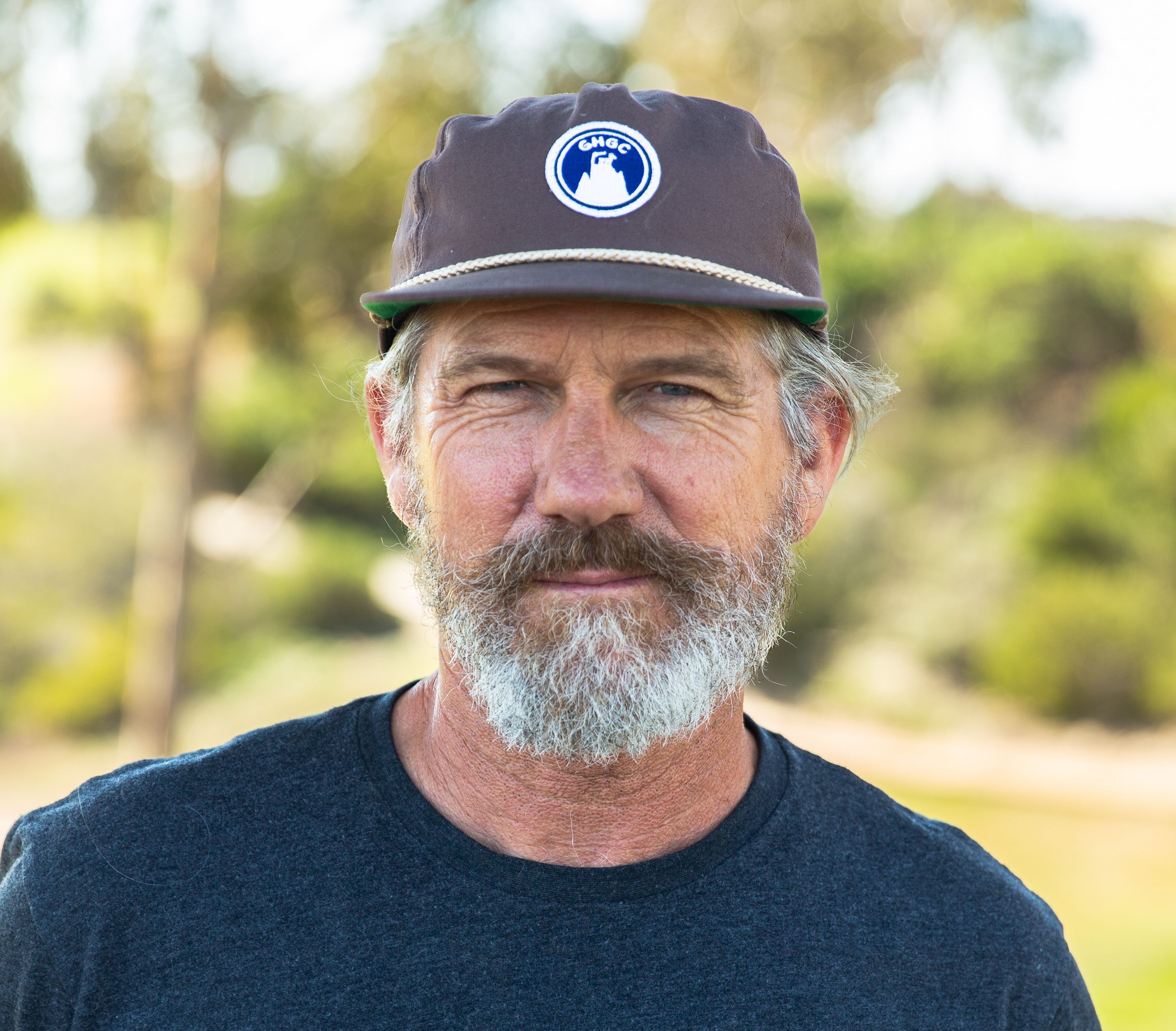 "Once you've established a green space, if you lose it, you lose it forever," says Ashworth.
"The people who don't understand what golf brings to a community, they just say 'It's a rich person's sport'.
"It's not at all, it should be a sport that's promoted more for the masses, and we should look inside its virtues, like how it teaches children to be good humans and how it's good for our mental and spiritual health."
Worldwide, more and more courses are coming under the threat of development:
Colorado, USAA similar bill to the one in California resulted in the closure of Park Hill Golf Club in 2019. Now, a battle is raging over whether the developers can build on the site, or whether the 155-acre green space is preserved.


Cape Town, South AfricaParts of the King David Mowbray Golf Course and Rondebosch Golf Course have been battling redevelopment plans for more than two years. Critics of the courses say the city's 'spatial apartheid' was wholly unequal and affordable housing solutions must be made an urgent priority.


London, United KingdomArchitect Russell Curtis suggested that building on London's 95 golf courses could house nearly 350,000 people (The Telegraph magazine, 'Does the UK have a golf PROBLEM?')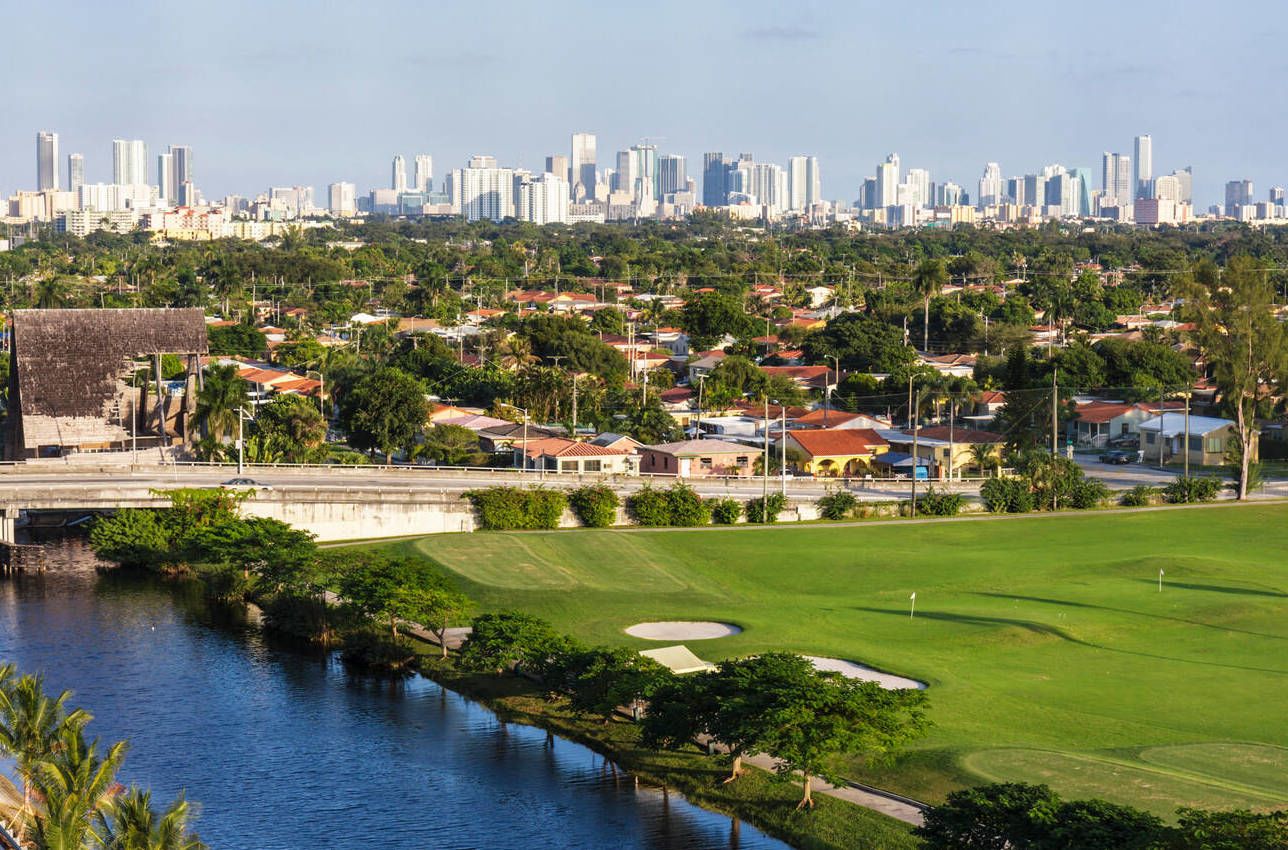 WHAT are the solutions? And how, as John Ashworth says, can golf courses present the facts to communities to demonstrate their value as sustainable businesses with human and environmental benefits?
One venue that is reimagining the urban golf experience is Lethamhill, Glasgow, Scotland.
With backing from the R&A this former 18-hole municipal golf course is being transformed into a facility, due to open in 2023, featuring a nine-hole course, par-three short course, adventure golf, crèche, kid's theatre, driving range, social hub, restaurant and gym.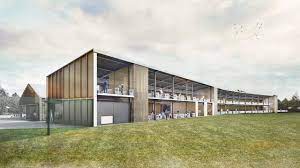 Interlinked is the creation of the Seven Lochs Wetland Park, to enhance biodiversity which will contribute towards the area's environmental, economic and social regeneration.
While traditionalists may scoff at nine-hole courses, golf entertainment and community amenities, urban golf facilities addressing the needs of diverse customers and offering green space and environmental solutions, could be the blueprint for sustainable urban golf.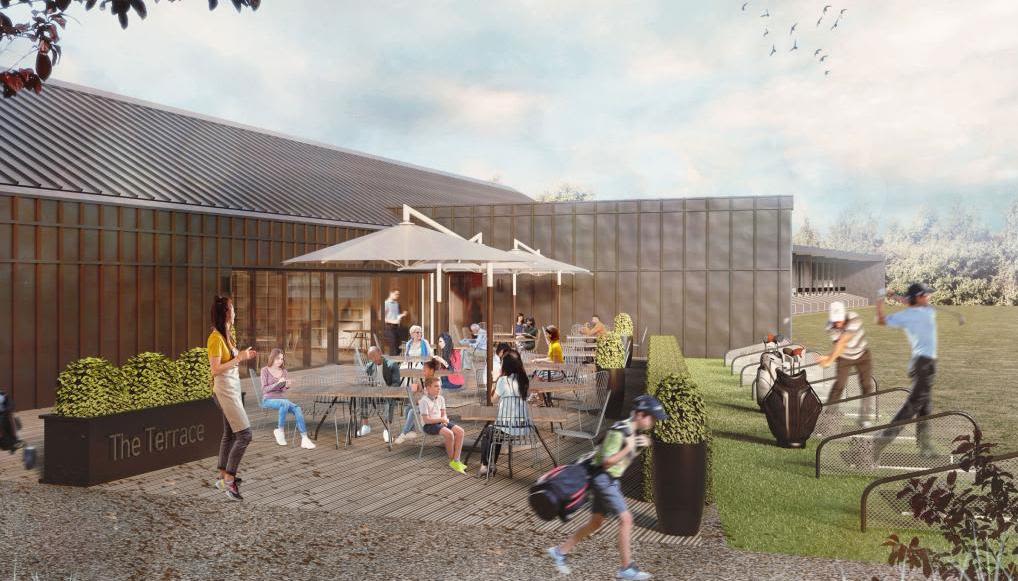 Communication is key
THE importance for golf courses not only to demonstrate and evaluate environmental sustainability, but to communicate it, too, is now being brought into sharp focus.
Without proactive communications, golf courses are unlikely to overturn the perception they are bad for the environment, or win the argument in their local communities over demands for alternative land use.
In the United States courses have been lost to solar farms, while in Sydney, Australia, golf course land could be converted into 27,000 burial plots after the city ran out of cemetery space.
In the UK, two public golf courses are now being rewilded: Waterhall in Brighton and Allestree Park in Derby, the UK's largest urban rewilding project.
Across the Atlantic, Gina Rizzi, President of Radius Sports Group, is actively involved in helping golf courses in the United States tell their sustainability stories.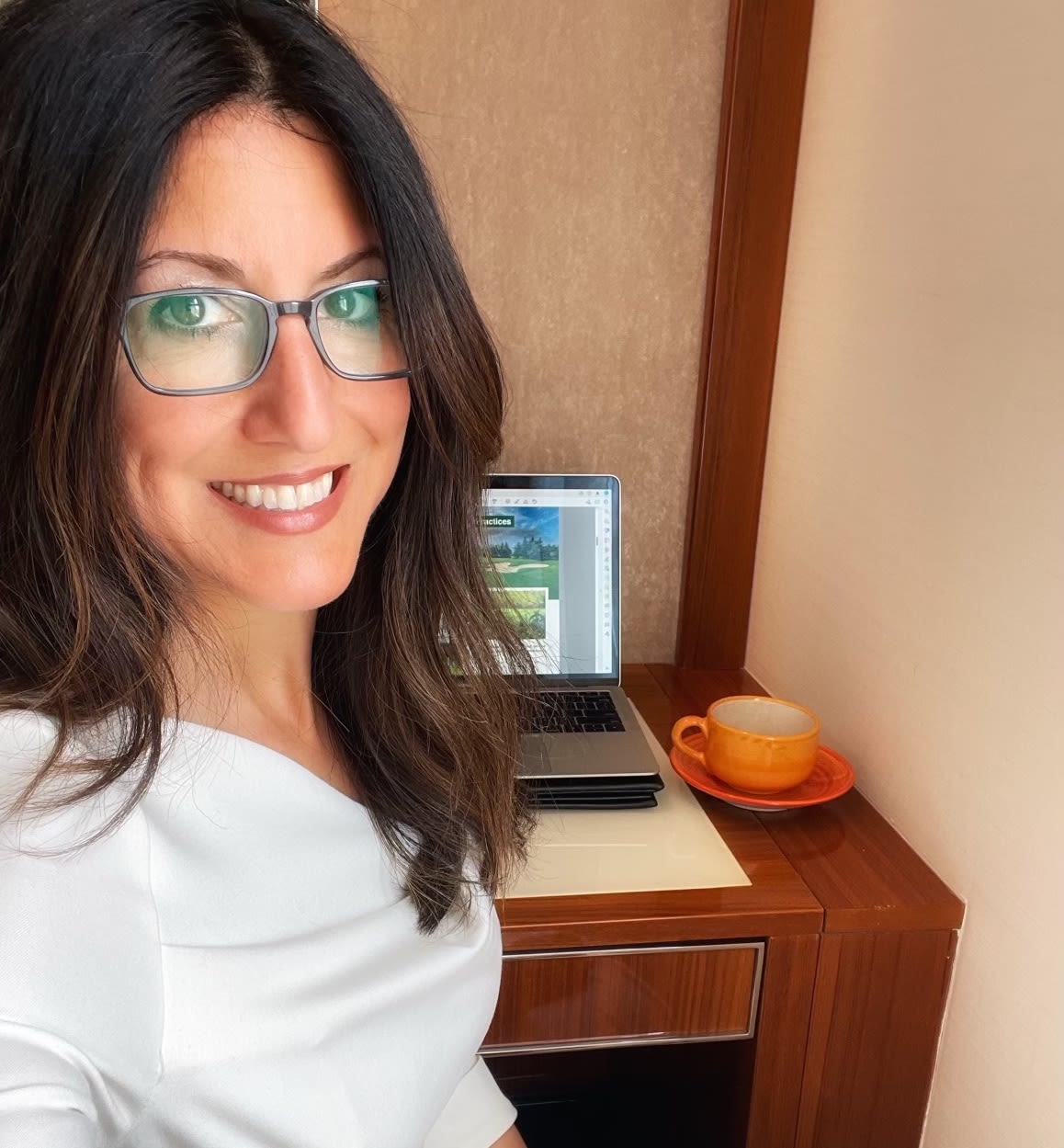 Working with the Golf Course Superintendents Association of America (GCSAA), all 50 US states now have state-wide Best Management Practice guides (BMPs).
Previously, golf courses struggled to understand what they should be doing from a sustainability perspective and how to communicate it.
"A lot of General Managers didn't know to what extent superintendents were doing work around environmental stewardship," Rizzi explains.
"Now there are a set of guidelines that every course can reference, and the guides really help communicate what our courses are doing right, so they help establish better communication with stakeholders."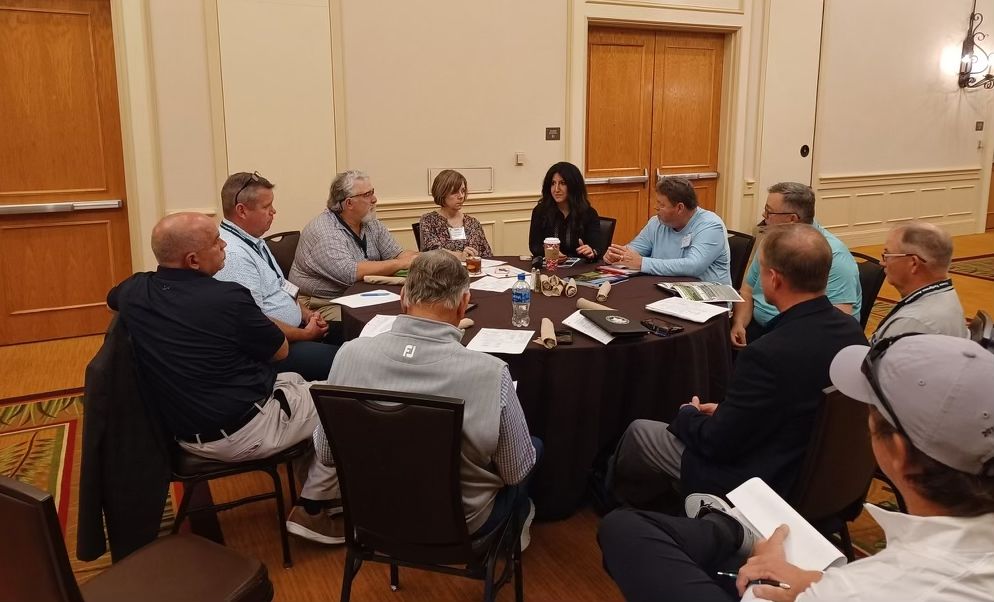 Golf and nature
THE link between spending time in nature and stress relief, an undeniable accelerant in golf's pandemic boom, is better understood than ever. (See The New Value of Golf's Green Spaces.)
What appears to be less well established – and even less well communicated – are golf's ecological credentials.
Too often courses are branded 'bad for the environment' without golf having a positive answer in response.
But a future Ryder Cup host and major championship venue near one of the world's largest cities is helping to change this.
Just 30 miles east of Manhattan is Bethpage State Park, a 1,500-acre public green space that is home to five golf courses, a soccer and polo field, a multi-use jogging, biking and running path, plus picnic area.
Look skywards however and you might see red-tailed hawks, bluebirds, honey bees and great horned owls.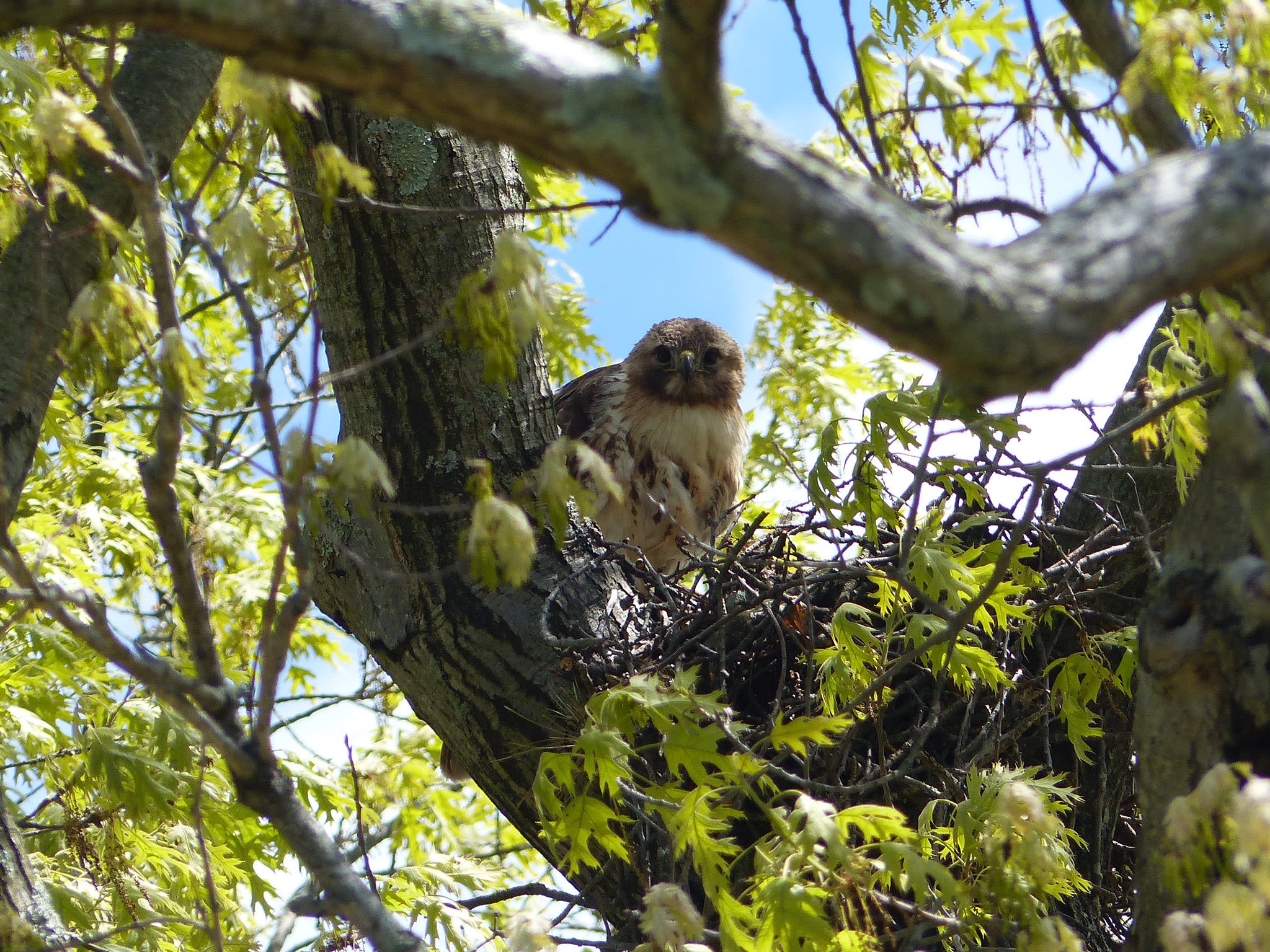 In 2021 an owls' nest was found near the seventh hole on the world-famous Bethpage Black Course after the birds were encouraged to nest there.
And in 2019, as champion Brooks Koepka teed off in the final round of the PGA Championship, honey bees were filmed "doing their thing" just 60 yards away from the fifth tee.
Andrew Wilson, Bethpage State Park Director of Agronomy, has witnessed the diverse ecology of the park over the past 30 years.
"We've been doing programs for almost two decades," says Wilson. "It's just we didn't do a very adept job at advertising what we were doing."
QR codes on park signs now enable visitors to find out what wildlife they've seen, what shrubs have been planted to attract that wildlife and what's native to New York.
The park has an ecologist and nature is thriving.
And with the help of Delphine Tseng, a communications professional, the message is getting out.
"Golf is really the last green oasis in many urban areas," says Tseng, founder and president of Landseer Communications and Consulting, who pre-pandemic introduced children at PGA Tour events to coloring books and wildlife walks to educate youngsters about the true value of golf courses.
"Golf courses support so much wildlife and provide a haven and habitat for the wildlife that is gradually being chased out by the urban development."
More courses are now looking to their out-of-play areas to enhance ecological diversity.
Among them is The Grove, London, named 'Environmental Golf Course of the Year' at the Golf Environment Awards 2022.
The GEO Certified venue is among many courses to join Syngenta's Operation Pollinator and Monarchs in the Rough programs to increase the number of pollinating insects.
It is precisely these types of biodiversity programs, proven and certified, that will help sustain golf businesses as they inevitably come under threat from competing pressures.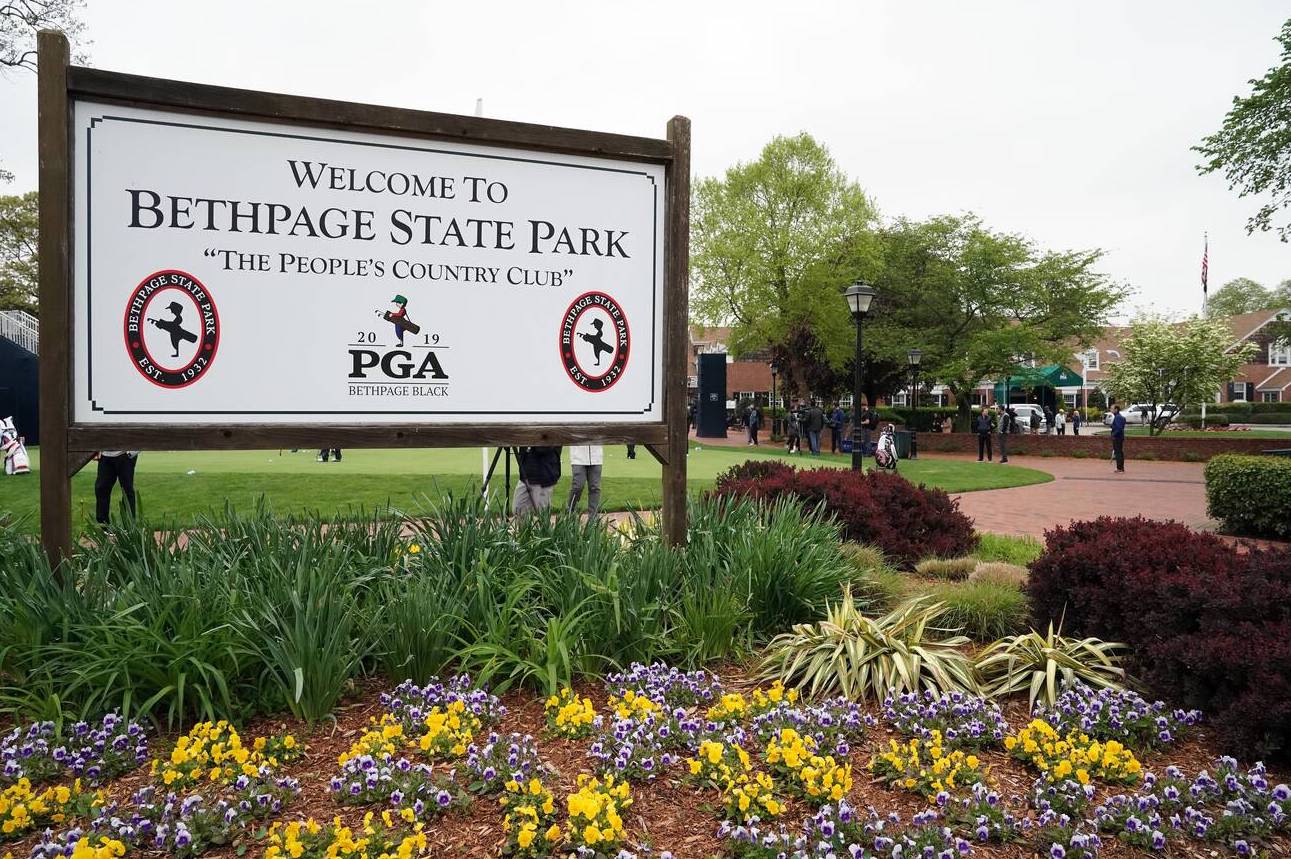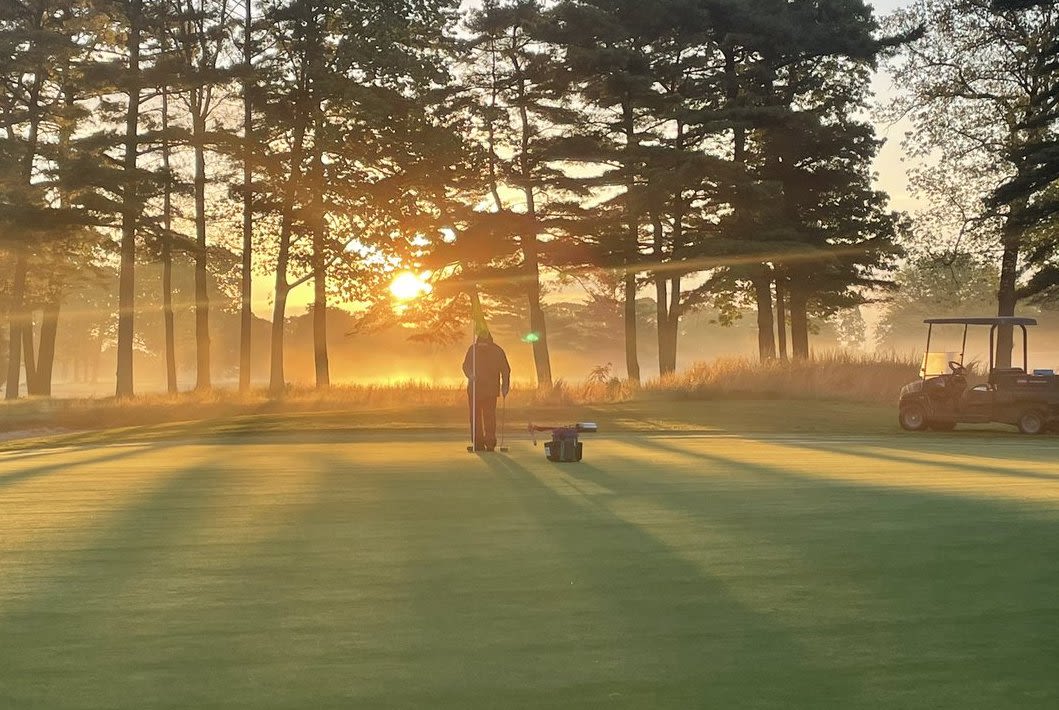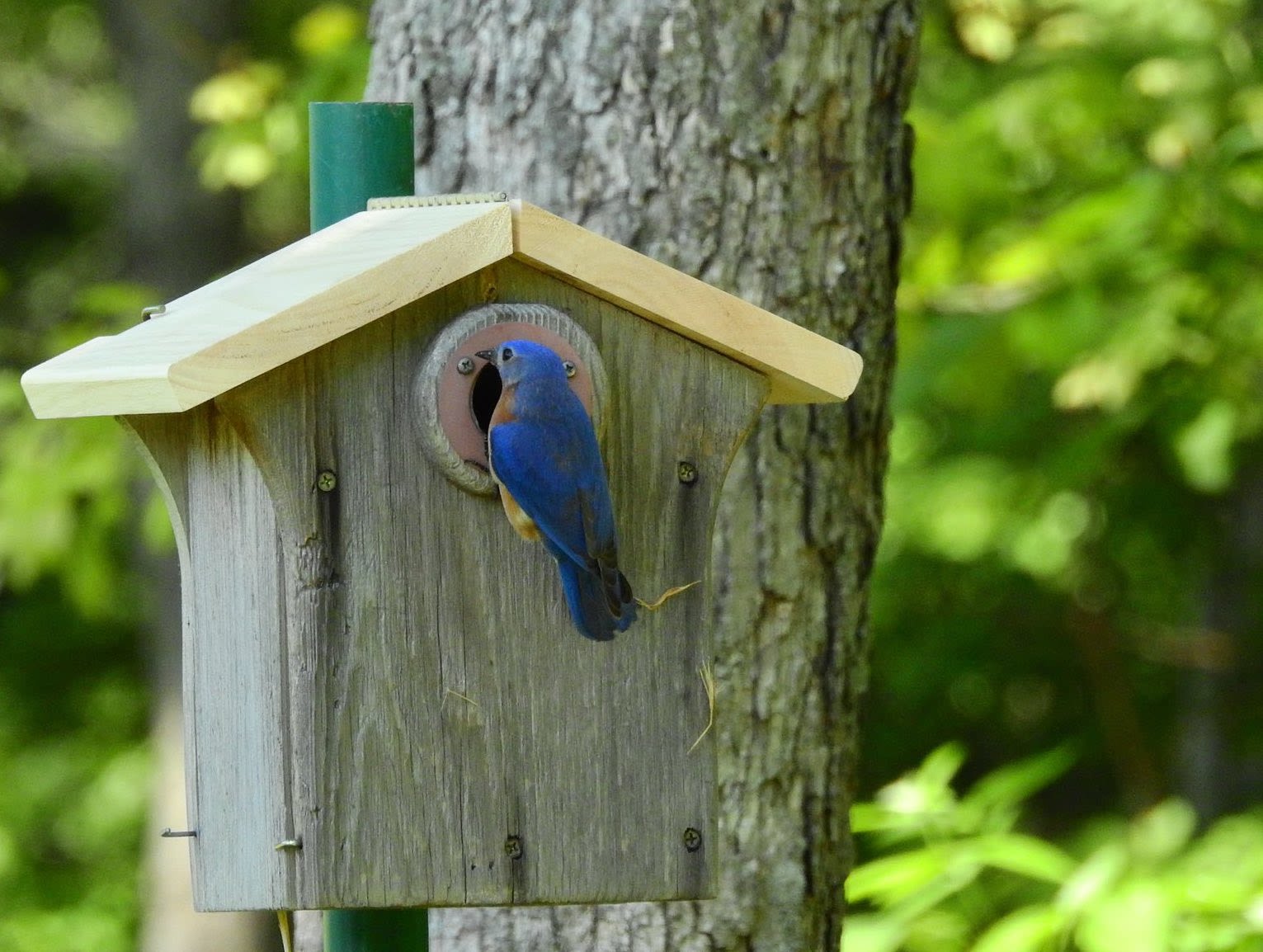 What Syngenta thinks
People:
As the challenges to golf courses continue to grow and become increasingly politicized, golf needs to have a voice in this debate and demonstrate its value proposition.
Through various Covid lockdowns, golf's multiple mental and physical merits, documented in 'the new value of golf's green spaces', were successfully communicated worldwide. This is a message the industry must continue to tell.
Profit:
The demand for urban homes and other uses will inevitably put land occupied by golf courses under the eye of city planners and developers.
Golf courses must ensure they have a sustainable financial foundation, and Syngenta's research revealing the $35bn value of underserved customers like women clearly demonstrates the need to diversify.
Our support of love.golf highlights that if the customer experience is right, new golfers exist across all perceived traditional or cultural boundaries.
Planet:
Meanwhile, there will be increasing calls, including from radical environmentalists, for 'wasteful' golf courses to be turned into public green spaces or to be rewilded.
Golf course superintendents are already creating a balanced environment for both golfers and nature to make the most of these hugely important spaces, and they continue to pursue best management practices supported by the latest science.
While the debate will polarize opinions and golf's reputation will be questioned, courses now have an opportunity to demonstrate, evaluate and proactively communicate their sustainability benefits for both people and planet.
What Syngenta does
While courses have a chief role to play to be ahead of the sustainability debate, Syngenta has a role to play too.
We recognize the importance of sustainable practices so that everyone, now and in the future, can benefit from green spaces.
We have a long-standing commitment and investment to accelerate innovation and provide solutions to tomorrow's challenges today. We are accelerating the development of new tools for precision turf agronomy while diversifying our product portfolio across both synthetic and biological solutions.
Supported by skilled and passionate teams all over the world, we help golf courses deliver initiatives which make a difference on the ground.
Operation Pollinator and Monarchs in the Rough are just two examples – helping our customers create sustainable environments where both nature and players can flourish in balance with the creation of the best playing surface possible.

Take action: