Can Topgolf grow on-course participation?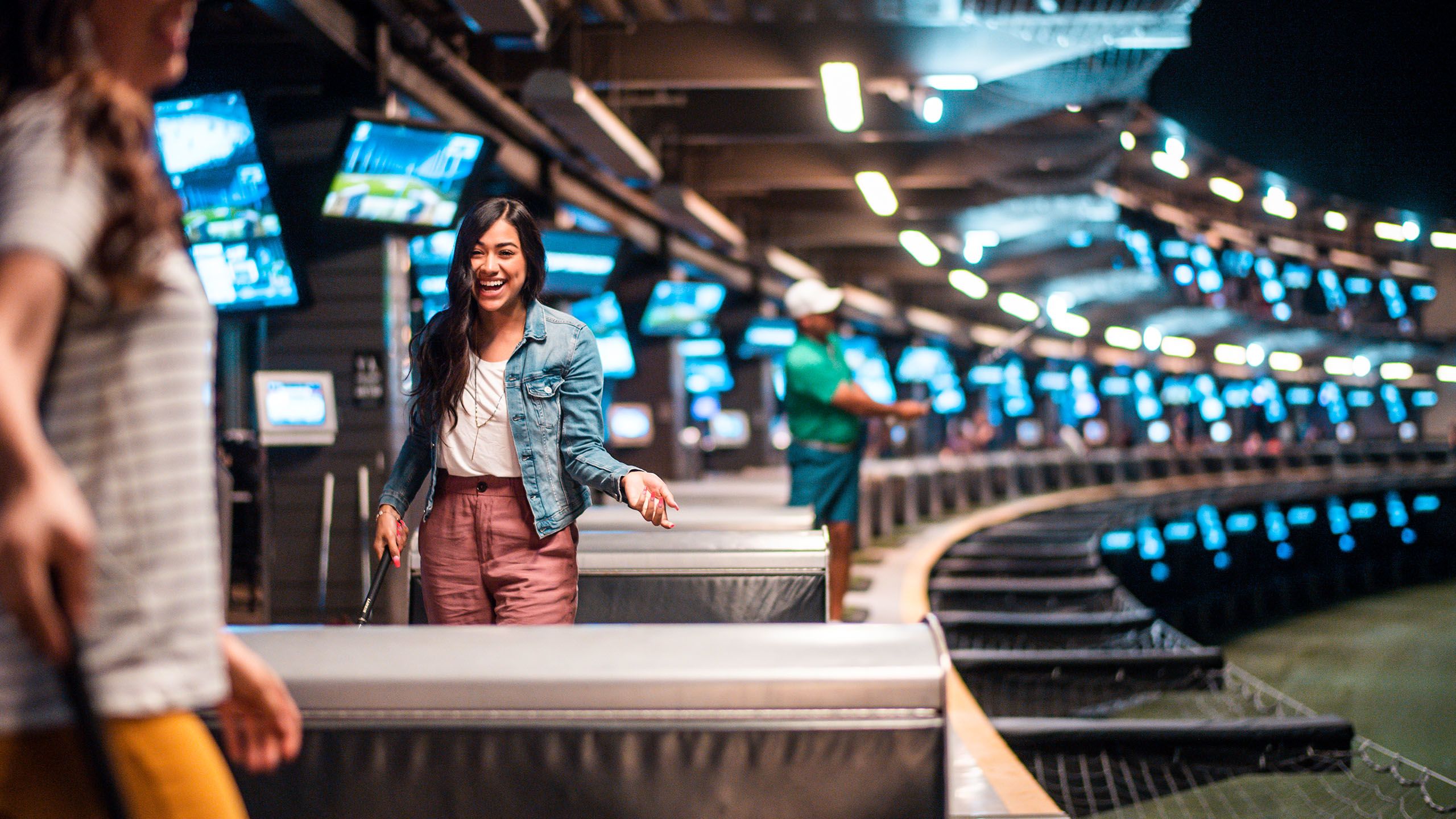 The phenomenon that is Topgolf continues to grow globally, attracting more than 20 million customers annually to nearly 60 venues.
In the United States, its super-sized entertainment venues have helped fuel a huge rise in the number of off-course only golfers – 9.3 million in 2019, according to the National Golf Foundation (NGF).
The challenge is that on-course participation is failing to grow, despite record numbers of people trying golf for the first time.
So can the Topgolf experience tempt customers to take up green grass golf – and what do courses need to do to attract and convert off-course prospects?
Syngenta Growing Golf tries the Topgolf experience in Florida, talks to the National Golf Foundation about why off-course participation is surging and learns how a successful UK operator is aiming to convert off-course customers into on-course players.
Golf's new era of entertainment
"It's an experience. We are everyone's game."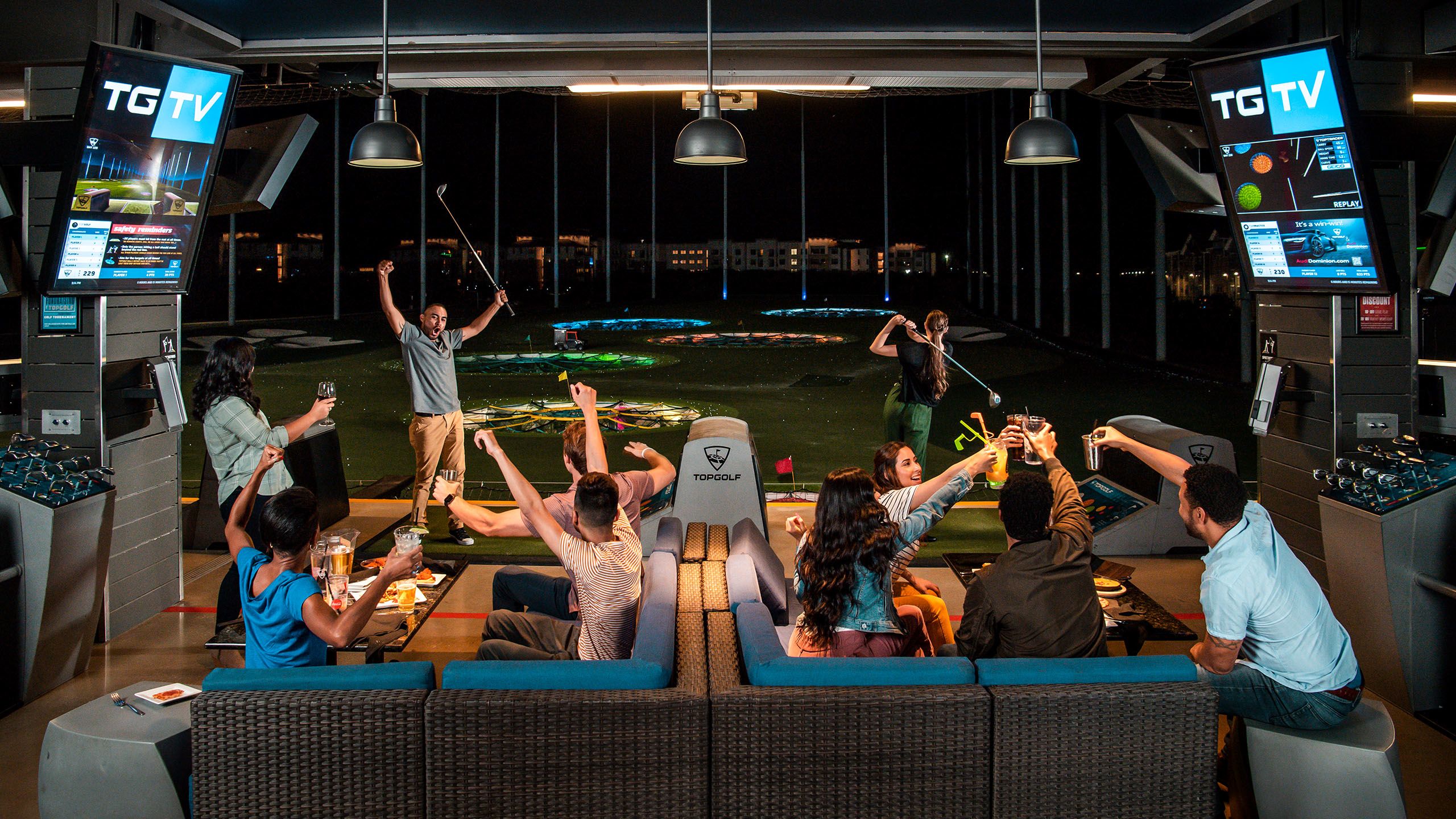 Orlando, Florida. It's 7pm on a Monday night in January.
At Topgolf, the bright colored lights, TV screens and pulsing music draw an expectant crowd.
As customers stream in there's the same charged atmosphere of a pop concert, sports stadium or nightclub.
Past the sports bar, up the stairs (more screens) and out onto the middle storey of three enormous open decks, the place is packed.
Beers, burgers, sandwiches and sliders are slickly delivered by smiling servers to the 102 bays, each hosting six customers.
Technology and screens abound.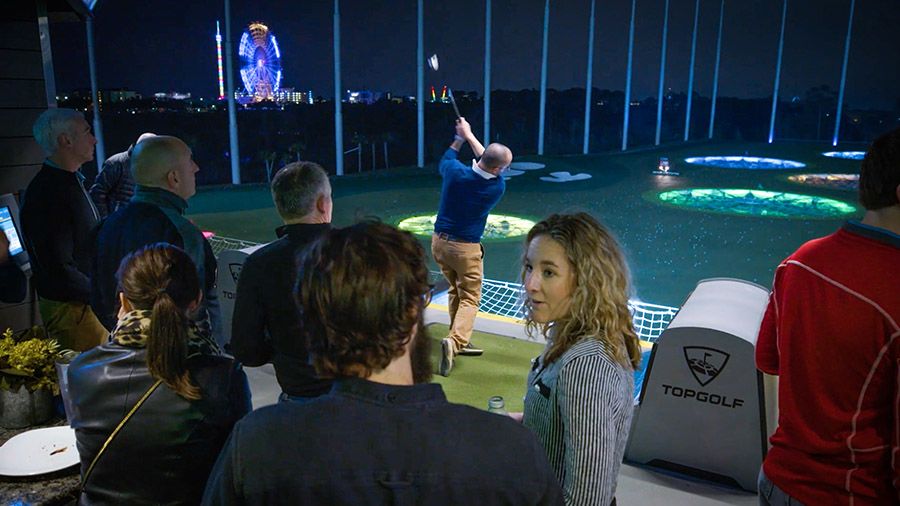 Over the sounds of music, laughter and celebratory shouts, there's a constant thwack of golf balls.
With each hit, heads turn to the screens to follow the simulated flight and digest the data. Time for a high-five – and another drink.
This is golf. But it's entertainment first.
"What brings people to Topgolf is the fun aspect of it," says Cayla Jung, Marketing Manager at Topgolf Orlando.
"People like it because it's different. You rent the bay by the hour so you and five friends can come out, hit some golf balls, make fun of each other, eat and drink."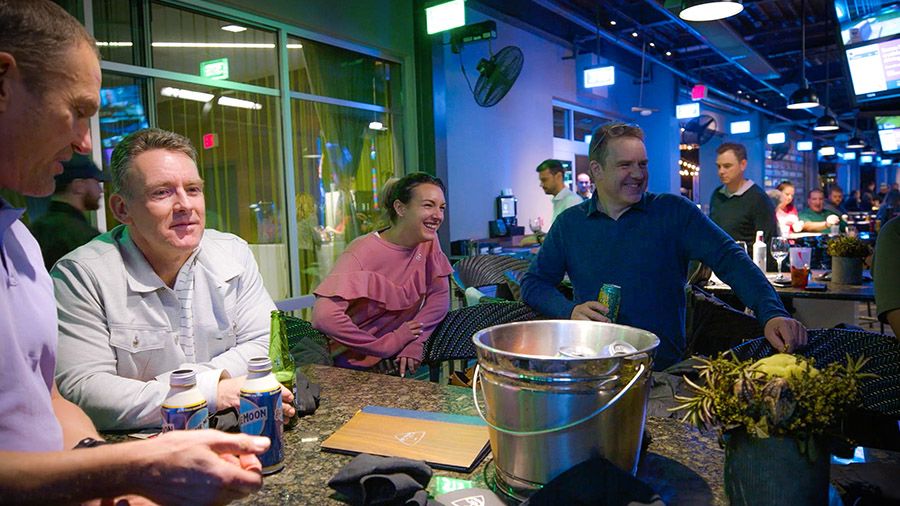 The customers range from young children and families, groups of friends on a night out, to experienced golfers, even professionals using the in-bay Toptracer technology.
There are nine different games to choose from, or rounds on virtual courses.
"A lot of people perceive it as entertainment," says Cayla.
"It's an experience. We are everyone's game."
Watch the Video: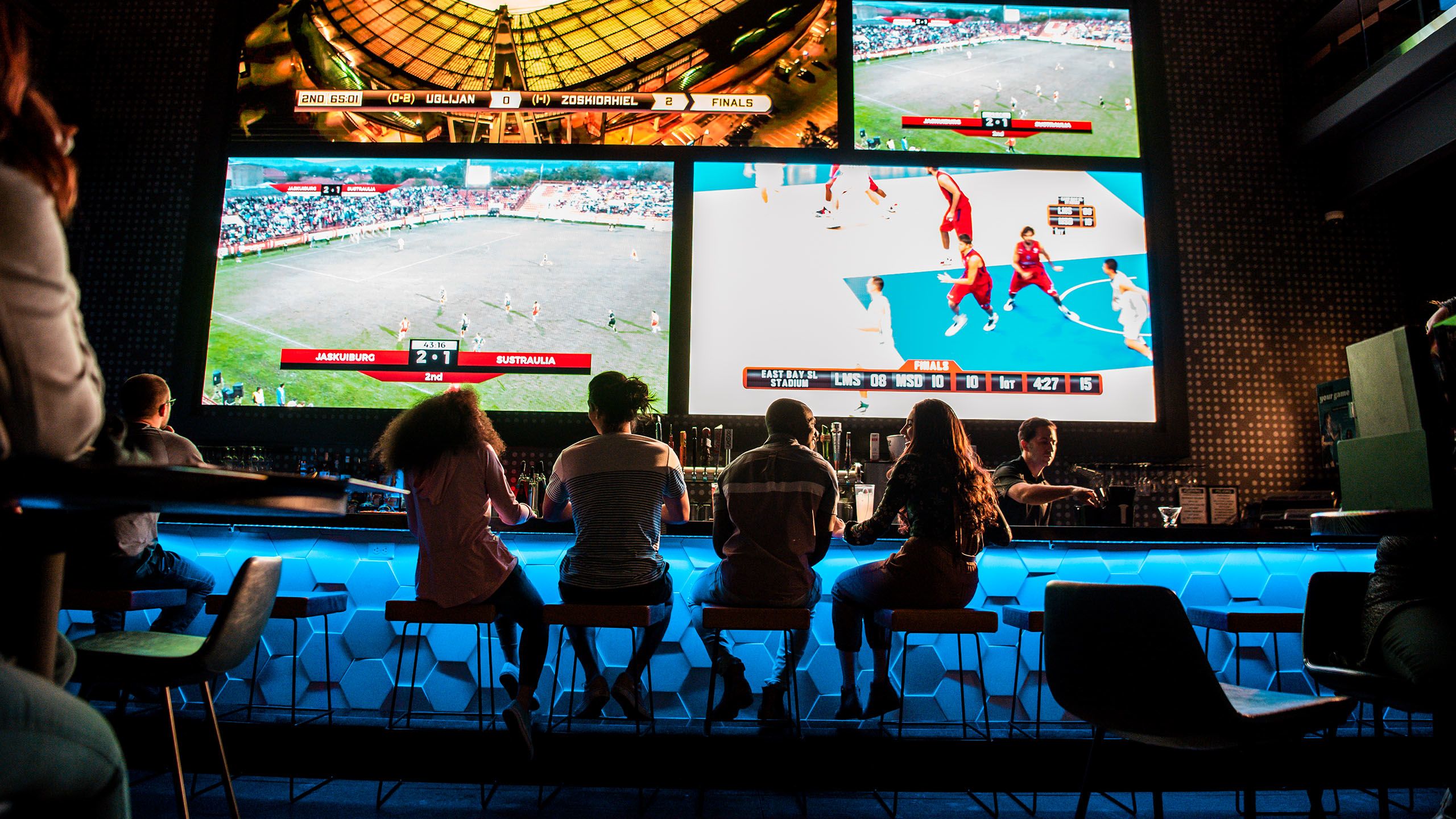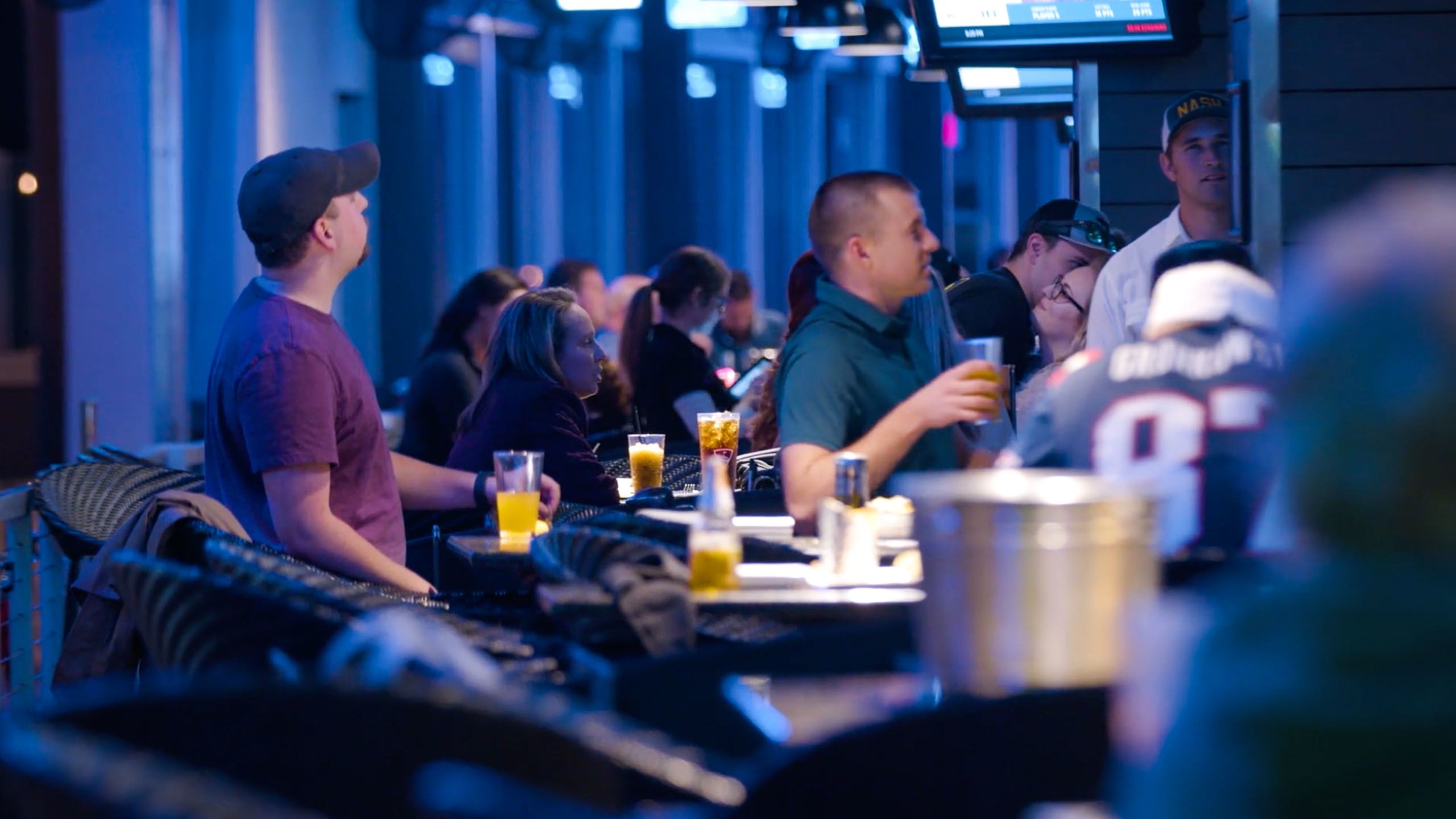 Can Topgolf convert customers to on-course?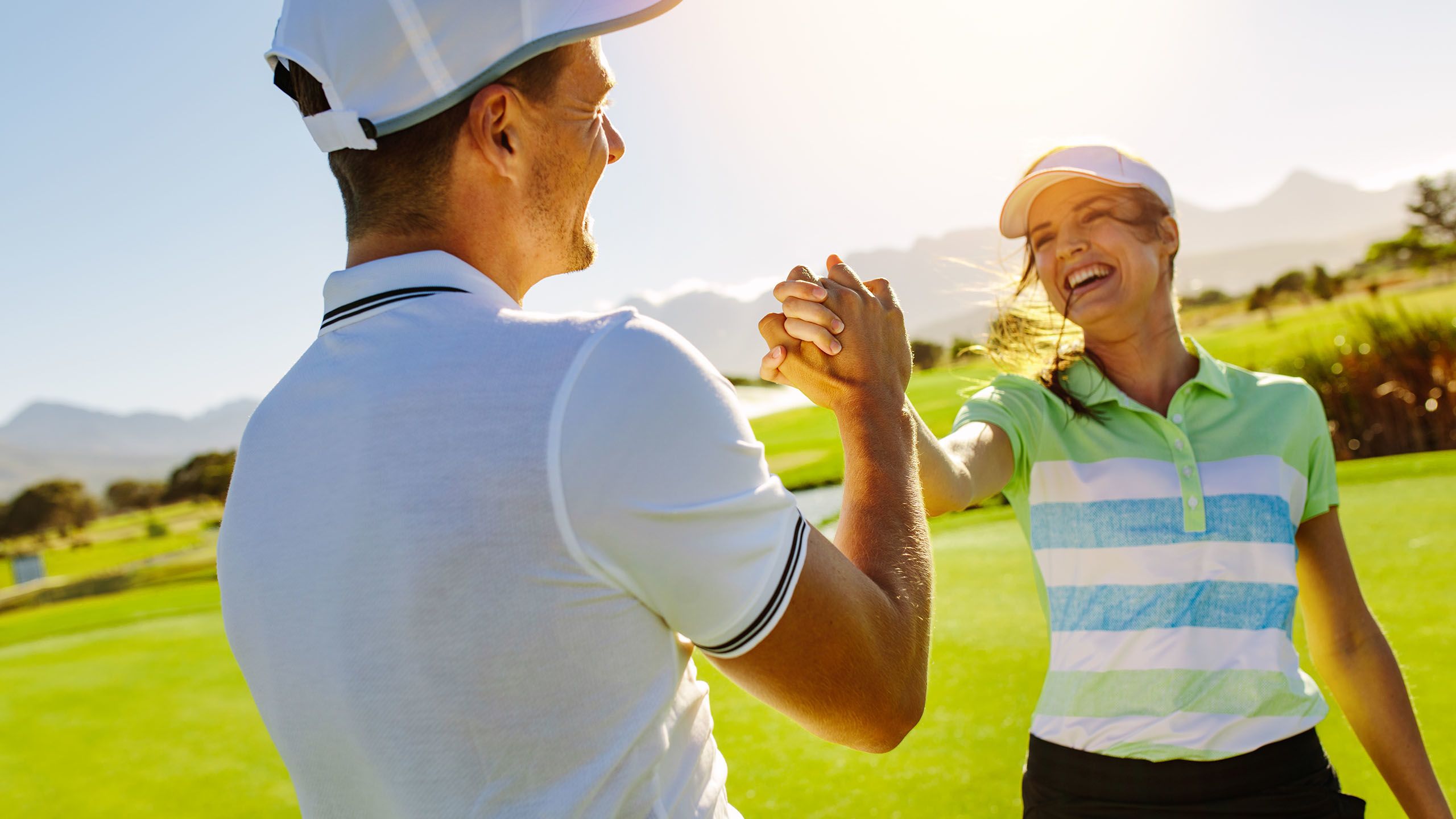 Some say this isn't real golf.
So what chance is there of Topgolf influencing people to play on green grass courses?
Cayla Jung says that Topgolf Orlando works in tandem with local courses and offers a Bays-to-Fairways coaching program with staff PGA Professionals.
The first four classes are at Topgolf and the fifth is an accompanied experience at a nearby golf course.
There are also kids' summer camps, challenges and activities.
In a survey of Topgolf customers published in 2018, 23% of 'new golfers' who had been playing for three years or less, started playing after their first Topgolf experience (NGF/Topgolf).
Of these, nearly three-quarters said Topgolf influenced their decision to play golf.
Positively, among the non-golfers surveyed, 75% said they would be interested in playing on a course.
As Topgolf Entertainment Group Executive Chairman Erik Anderson says, "What's good for Topgolf is good for golf, and vice versa."
He's right, of course. But there's a problem.
While off-course golf is booming and there are record numbers of people trying golf at courses for the first time, they're not sticking.
Prospective customers are turning up at green grass golf courses – and then turning away.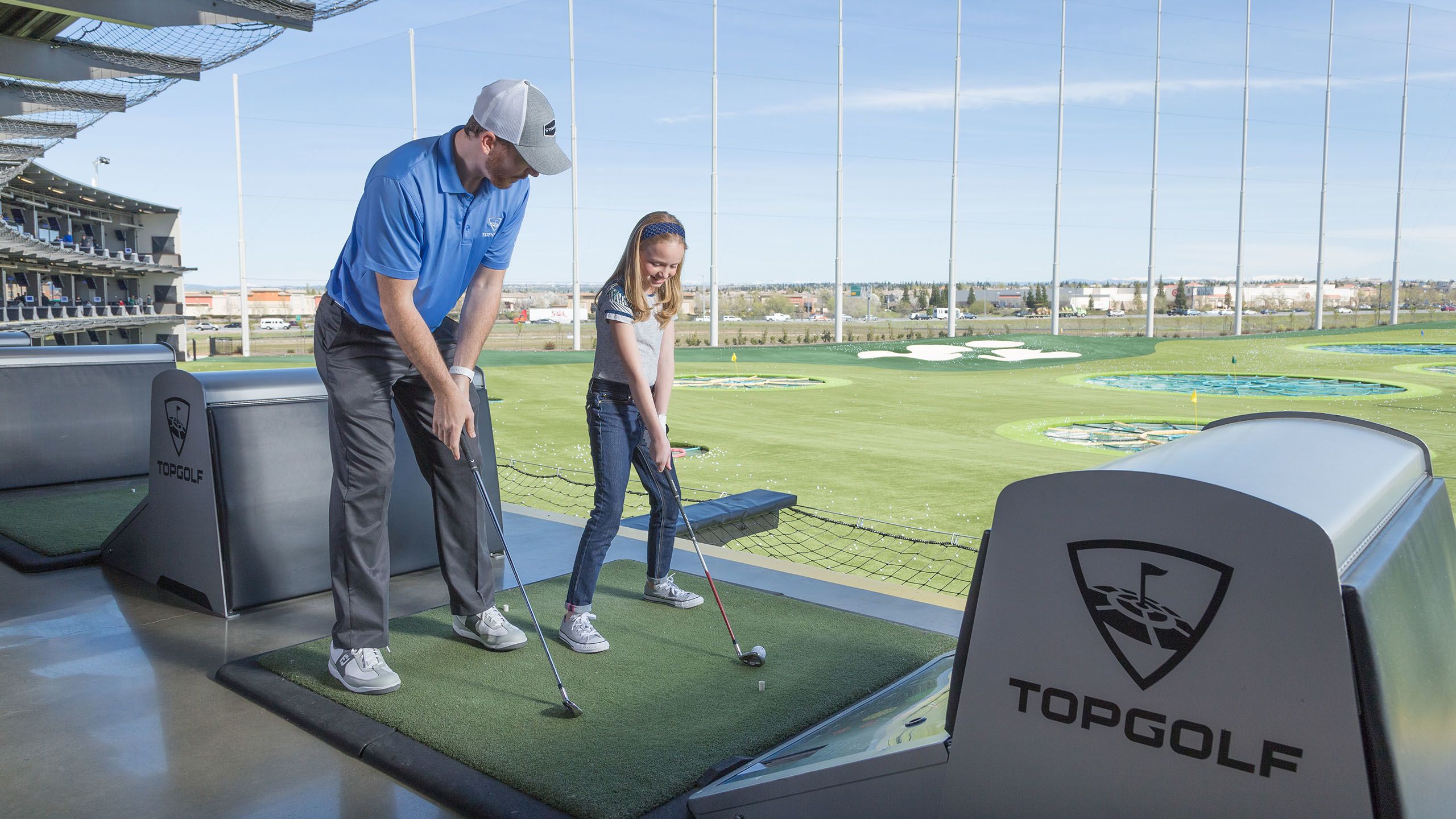 The new customer conundrum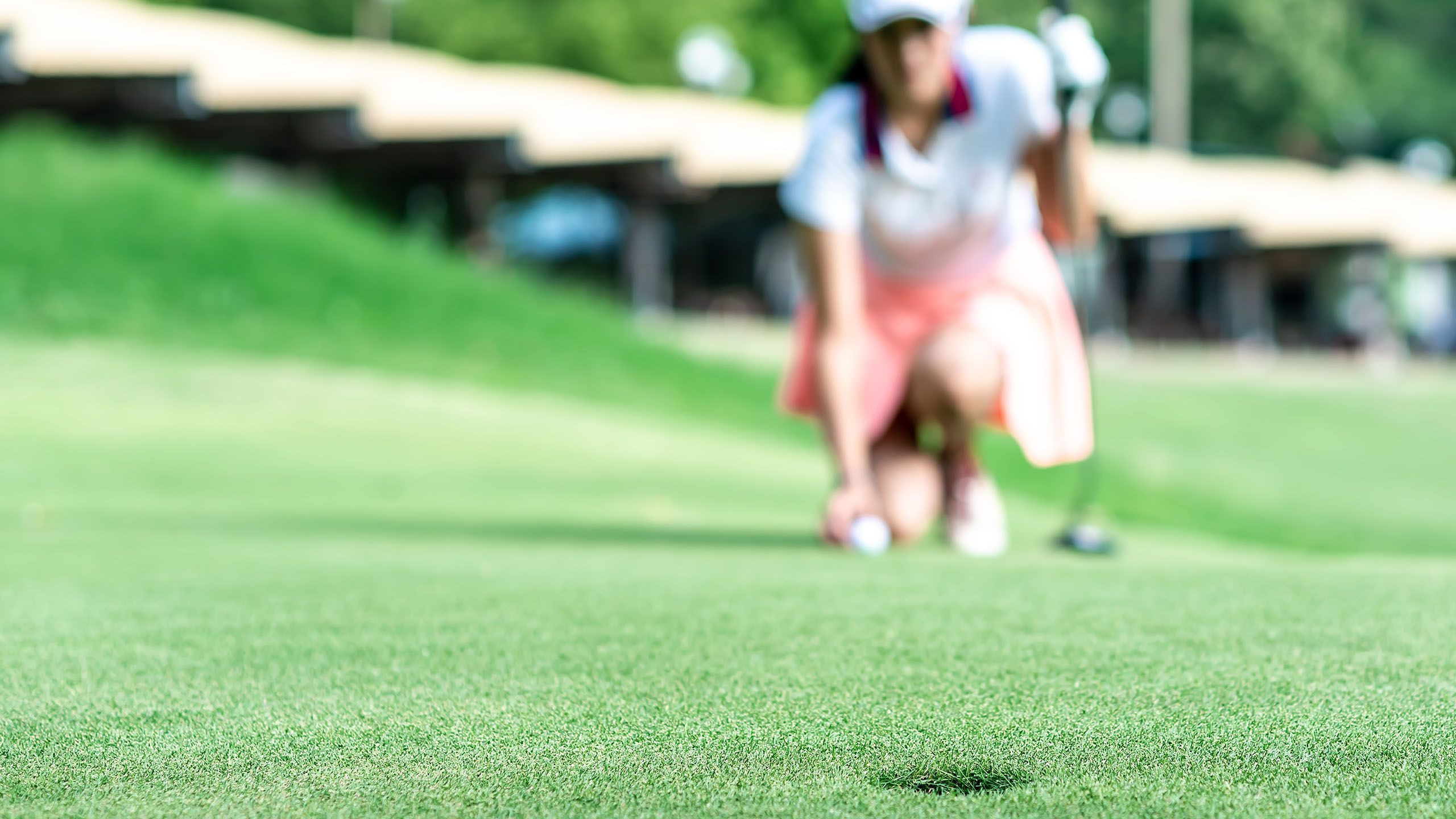 The facts are these: the number of off-course golfers in the United States has grown by over 70% in five years, with a record 23 million people a year now hitting balls at ranges and simulators.
Of these, 9.3 million play exclusively off-course.
Greg Nathan, Chief Business Officer at the NGF, which has been surveying golfers in the United States since 1986, has been watching off-course participation trends closely.
"Over the past several years, off-course participation has developed a much higher profile here in the US because of the very obvious growth of Topgolf," he says.
"The golf entertainment business attracts the exact types of people that on-course golf wants more of. The customer profile is younger, more minority participation, more female and more families."
These prospective customers are being exposed to the exact experience required to convert them to green grass golfers, says Nathan.
Known as 'shot euphoria', it can only be experienced by hitting a real shot with a club and ball.
"It's golf's drug," continues Nathan. "At Topgolf, in a golf simulator environment or on a traditional driving range, anyone hitting a real ball with a real club can get that experience."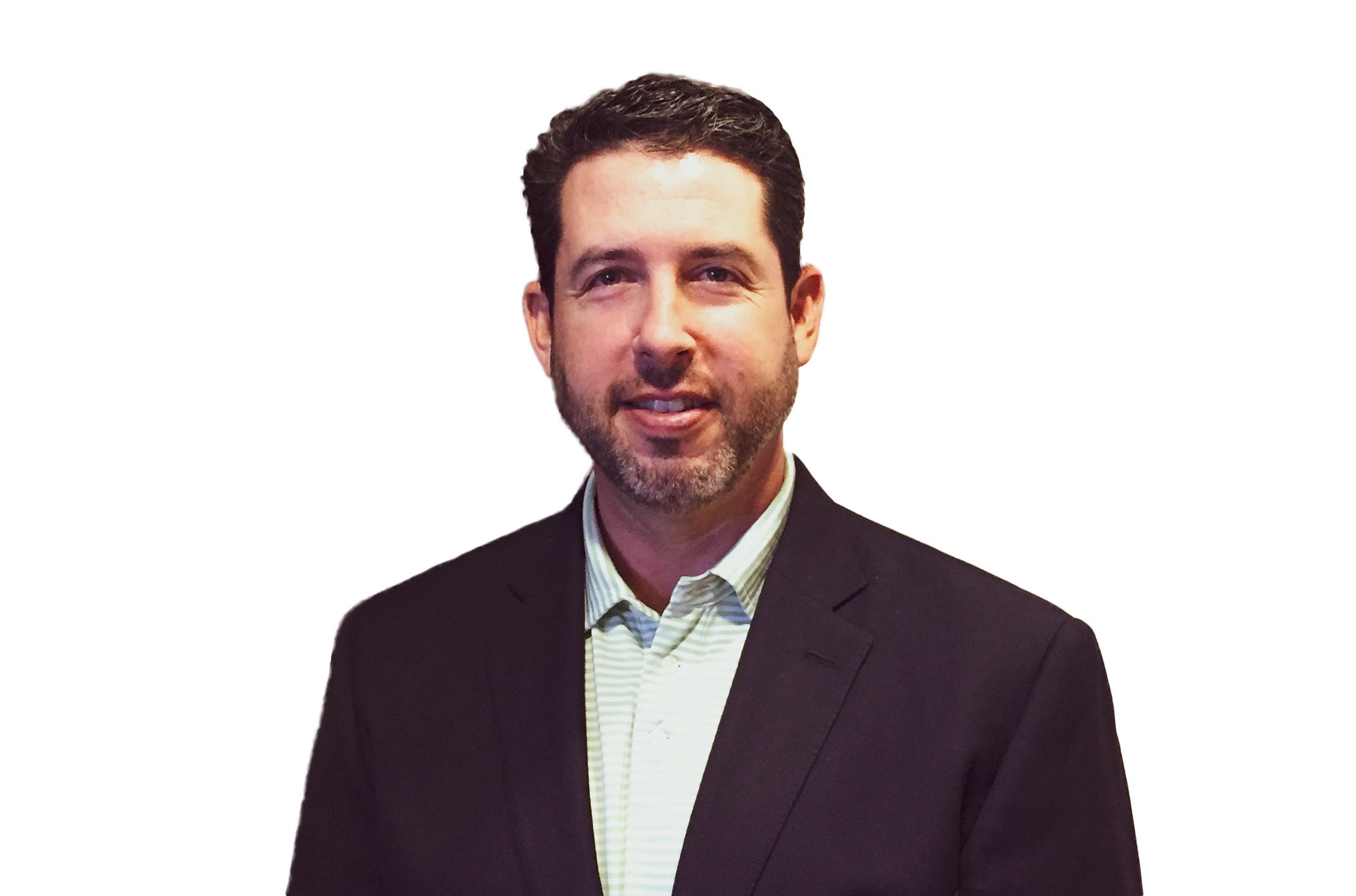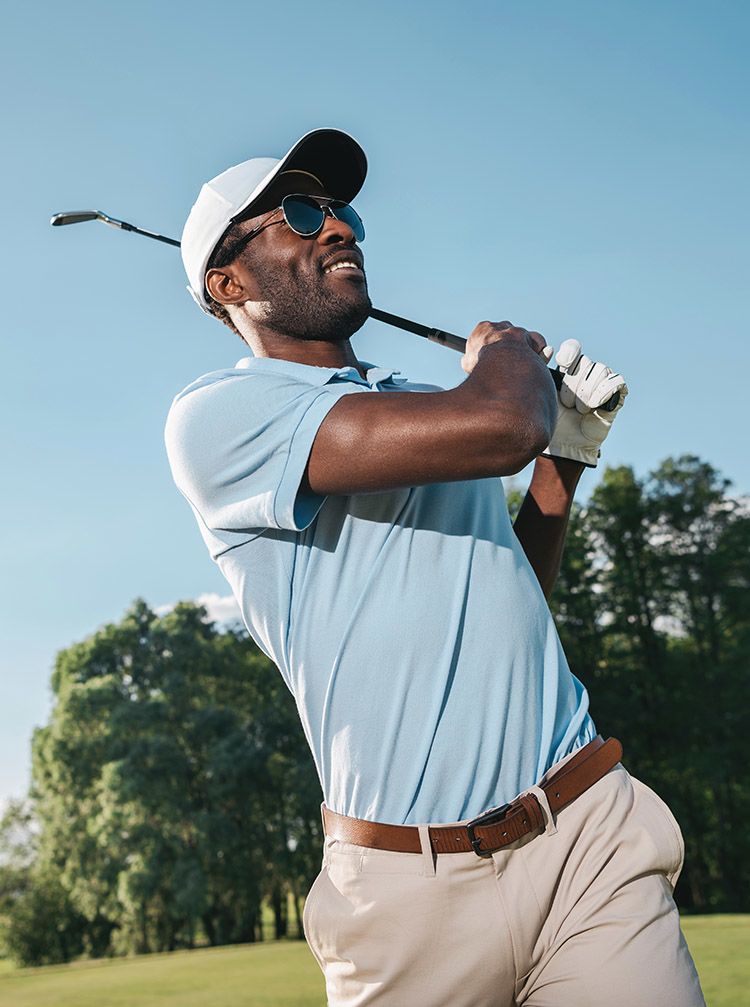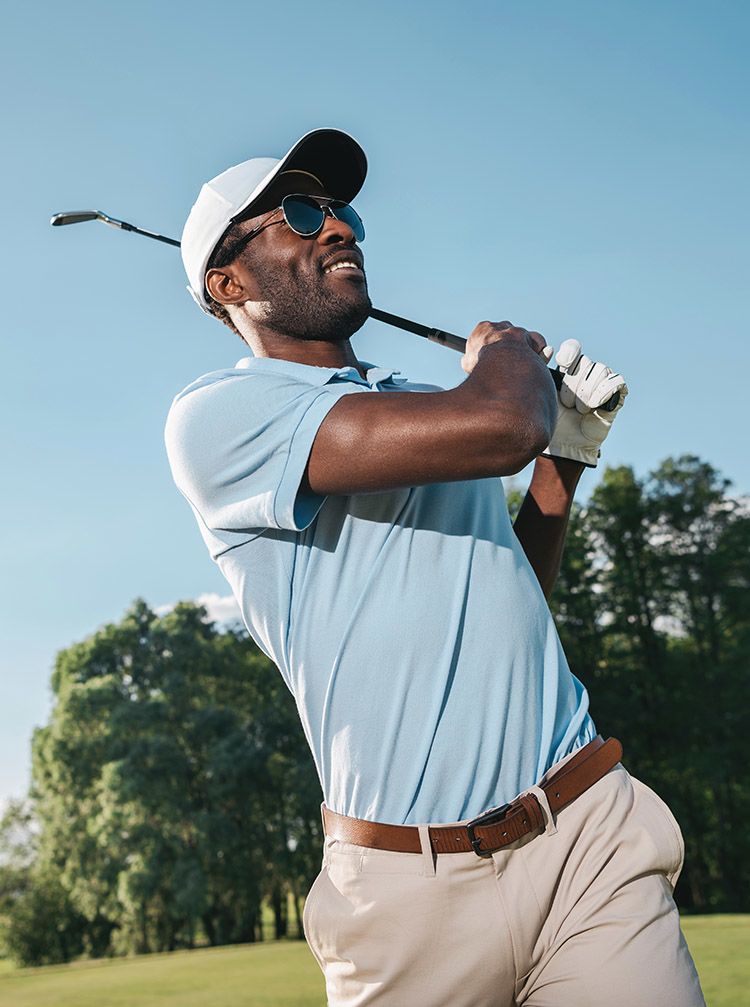 "Shot euphoria" can be experienced anywhere that a real ball and real club are used
But the NGF's numbers reveal the full extent of the puzzling conundrum.
Americans trying golf on a course for the first time topped 2.6 million in both 2017 and 2018; unprecedented highs.
But the total number of on-course players didn't grow and has remained static at around 24 million.
"That will tell you right there about the experience those people had," says Nathan, referring to course first-timers. "They didn't walk away thinking, 'Boy, I need to do this a lot more times!'"
So what's the problem? Why are people trying 'real golf' but unwilling to return?
"They didn't have a great experience," says Nathan simply. "A lot of people are very intimidated and uncomfortable going to the golf course. They are concerned about embarrassing themselves and doing the wrong thing.
"It's not because of time, money and difficulty. It just isn't. The average round of golf in the US is less than $30.
"People prioritize things in their lives that they enjoy, things that are fun.
"I love the on-course game exactly the way it is. But it's clear to see why it's not for everyone.
"Most novices just find Topgolf to be much more approachable and enjoyable at the outset than the on course game with its rules and orthodoxies."
Nathan sums it up succinctly for golf courses: "There's plenty to be learned from the hospitality mentality of Topgolf."
Listen to the full podcast interview:
Golf as a lifelong adventure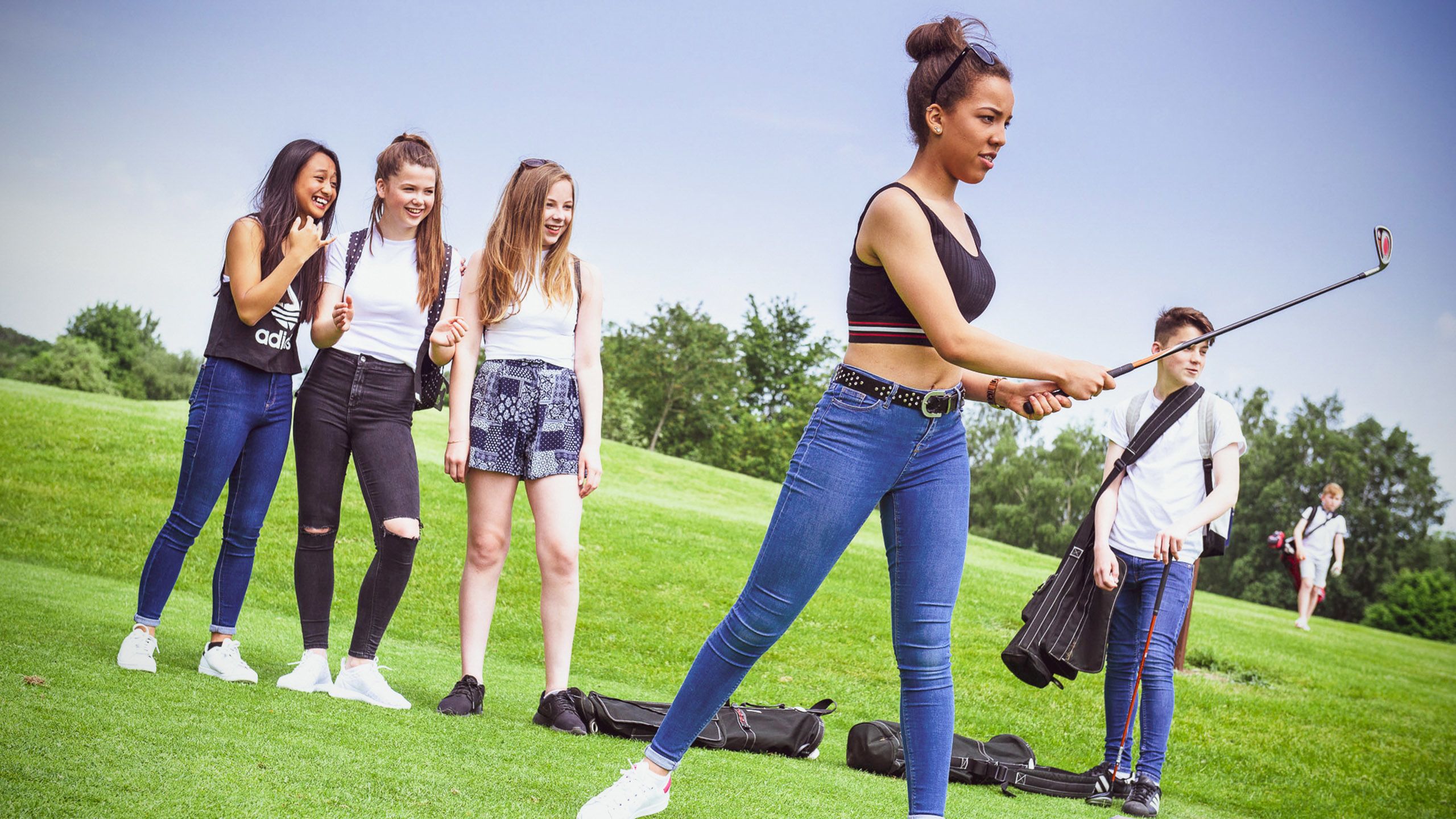 One business in Europe that has recognized the importance of creating new, fun-focused golf experiences is Burhill Group Limited.
An established owner and operator of 22 courses at 10 golf venues across the UK, it's the group's Adventure Leisure subsidiary that has become a key driver of growth recently.
With 12 'crazy golf' venues, as they are known in the UK, the business has found a winning formula and is looking to expand to more than 20 units over the next three years, with a focus on indoor, city center destinations.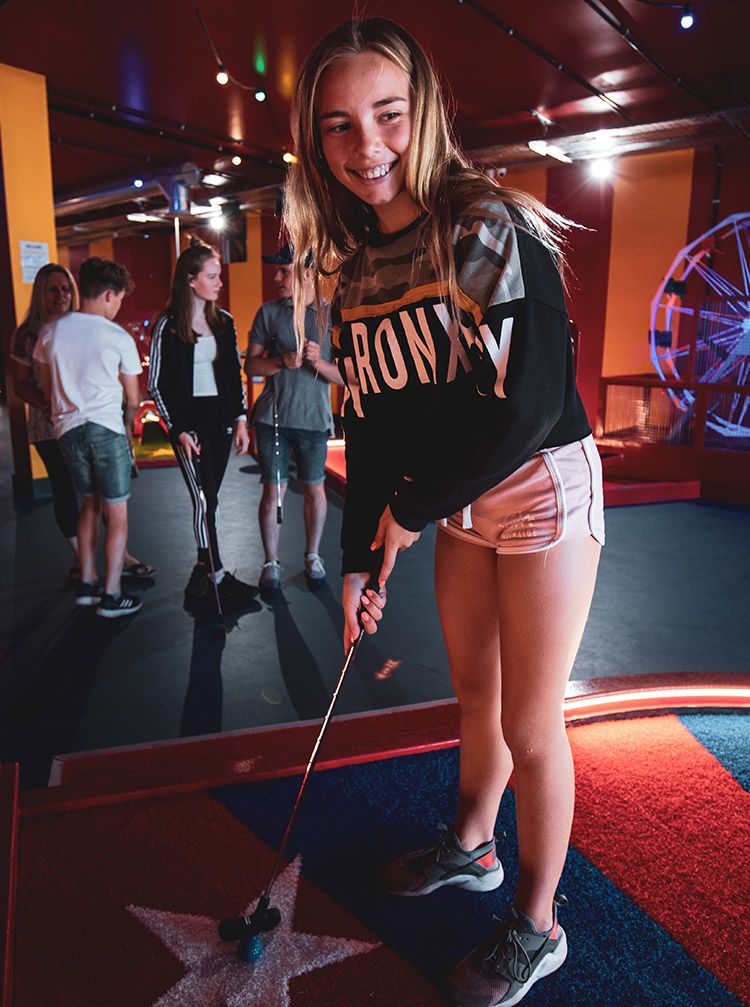 Burhill Group Ltd. has seen increased junior participation at golf venues with adjoining adventure golf installations
Chief Executive Colin Mayes says Adventure Leisure's growth over the past two years has been "staggering."
"When we first started on this journey, we were focusing on families and young children because we wanted to find a way to bring more people into our traditional golf centers," says Mayes.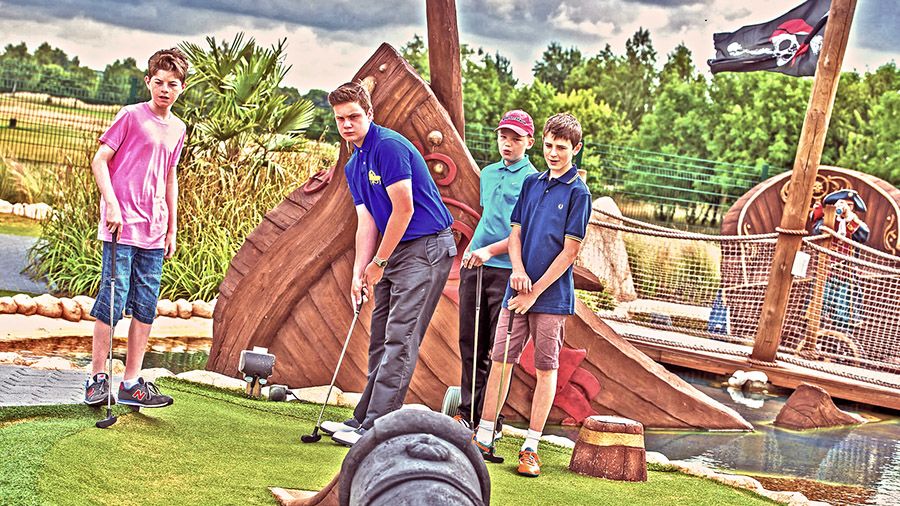 "Younger people playing golf want to have fun and we recognized that as an important factor, which is why we chose adventure golf."
So, has the business achieved a crossover from adventure golf to green grass golf?
Yes, says Mayes: "We've seen the interest in our junior programs pick up since we put in adventure golf at our sites at Hoebridge, Abbey Hill and Ramsdale Park.
"All of the programs are packed solid. So, there is clear evidence that there is a transition from our adventure golf business into our core business."
Now Adventure Leisure is targeting the adult and student market more by introducing a new indoor golf and entertainment venue for city centers and shopping malls, branded 'BUNKERS!'.
Watch the full interview with Colin Mayes: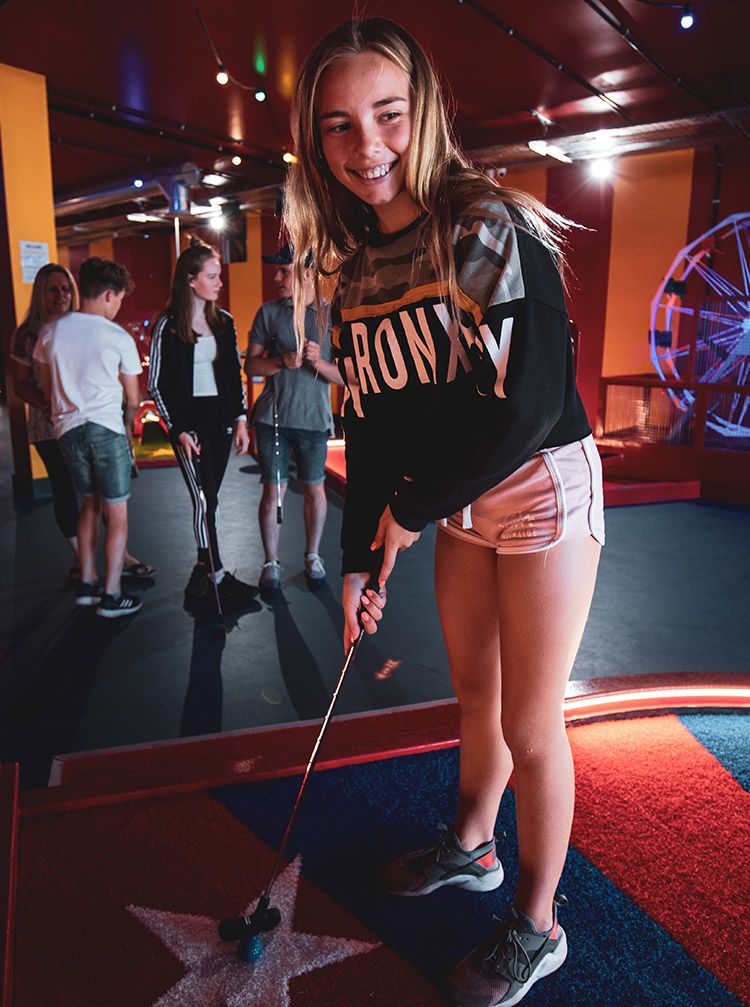 Golf? Let's make it a date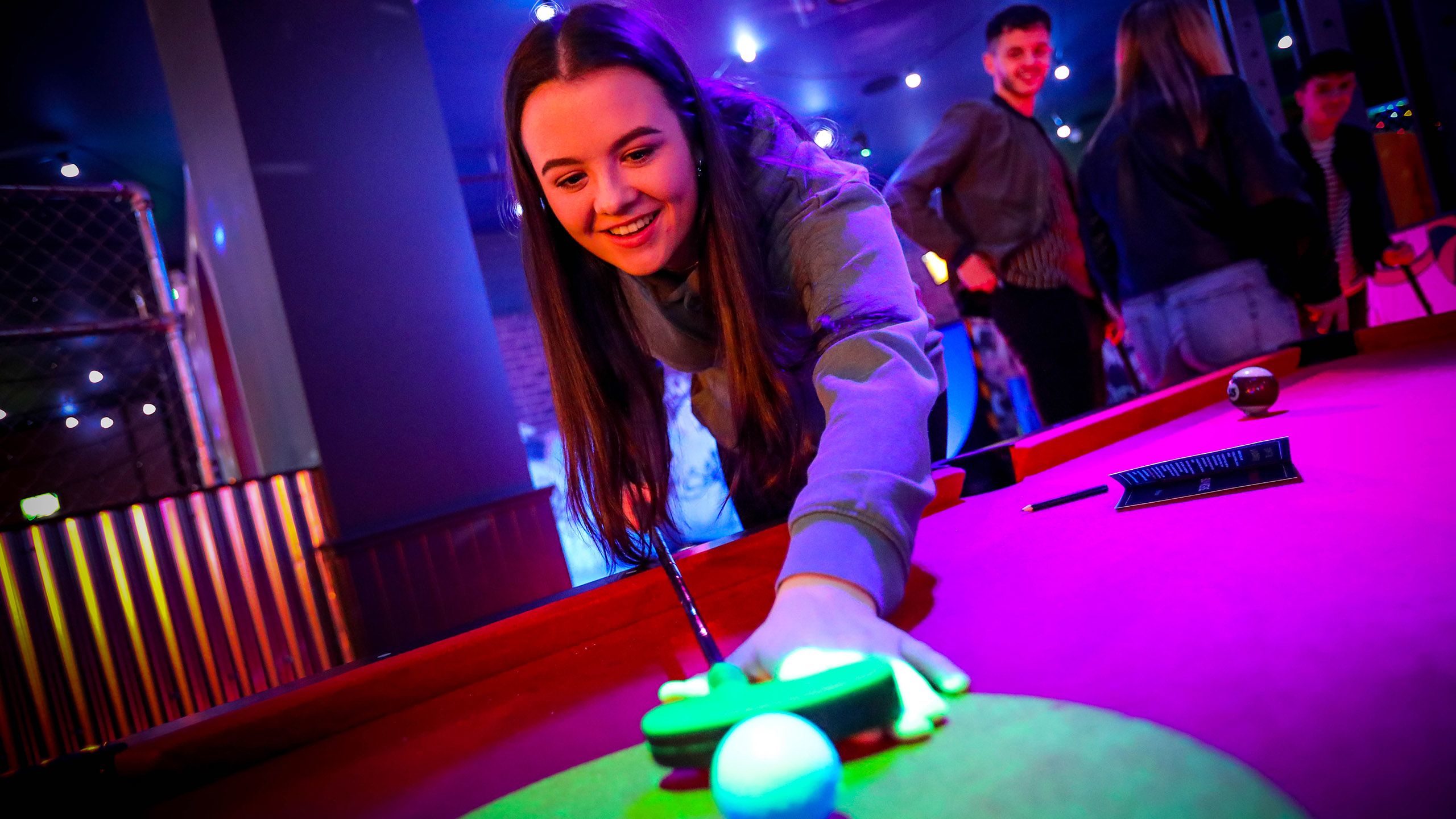 In pursuit of new audiences, Adventure Leisure has even tested 'Date Nights' for young couples.
Mayes explains: "Boy meets girl, they want to go out and do something, so we recognized that date nights were an opportunity."
Having played adventure golf together, couples are offered the opportunity to join a roll-up program and try the driving range.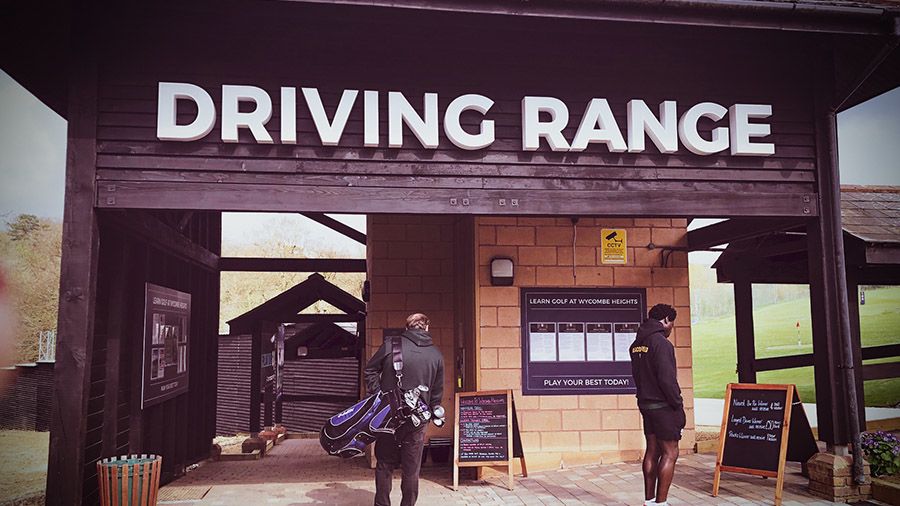 "It's a work in progress, but we do see them coming to the range – and I've actually seen that happen myself," says Mayes.
"The numbers on it and tracking that through is going to be difficult for us because we need to understand how that journey works, but it is something we are putting a lot of time and energy into."
Ultimately, for customers to convert from golf entertainment experiences to on-course participation, Mayes believes it is all about getting them to try the game in any format.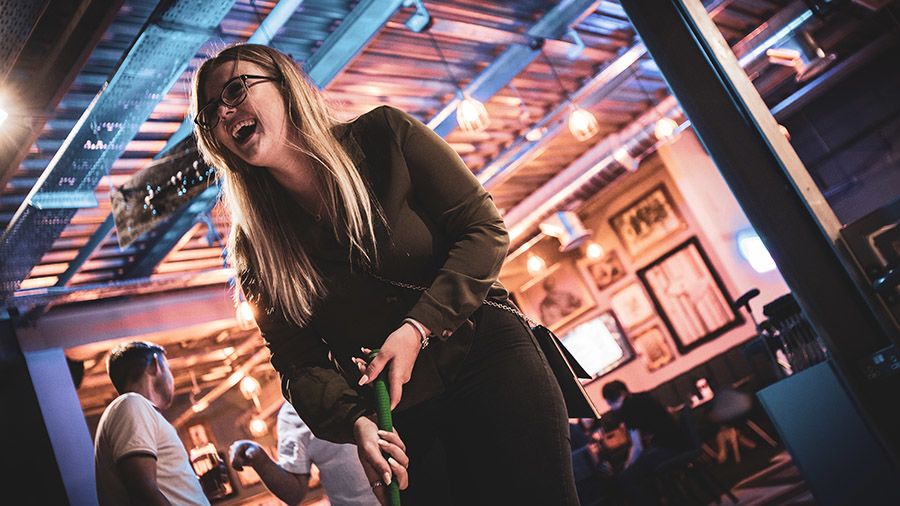 "Our objective as golf operators must be to get a golf club into people's hands."
"The important thing about golf and on-course play is that the decline in numbers is very worrying to anybody in the business," concludes Mayes.
"Our objective as golf operators must be to get a golf club into people's hands. If we do that, they start to get enjoyment out of it.
"And once they start to learn that golf can be an enjoyable activity, the chances of converting them onto on-course play – and potentially a member for the future – is that much greater."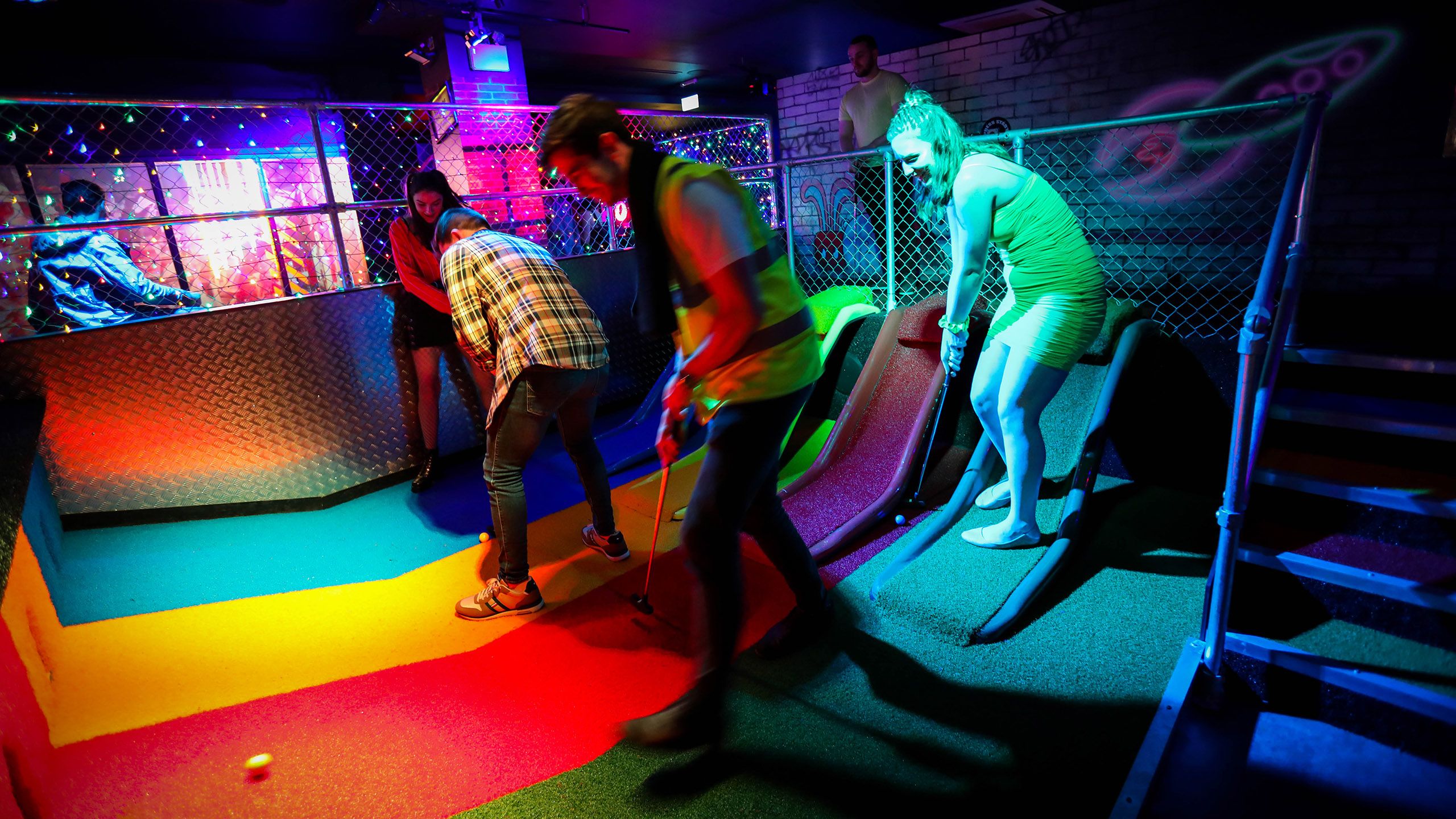 Tiger takes on golf entertainment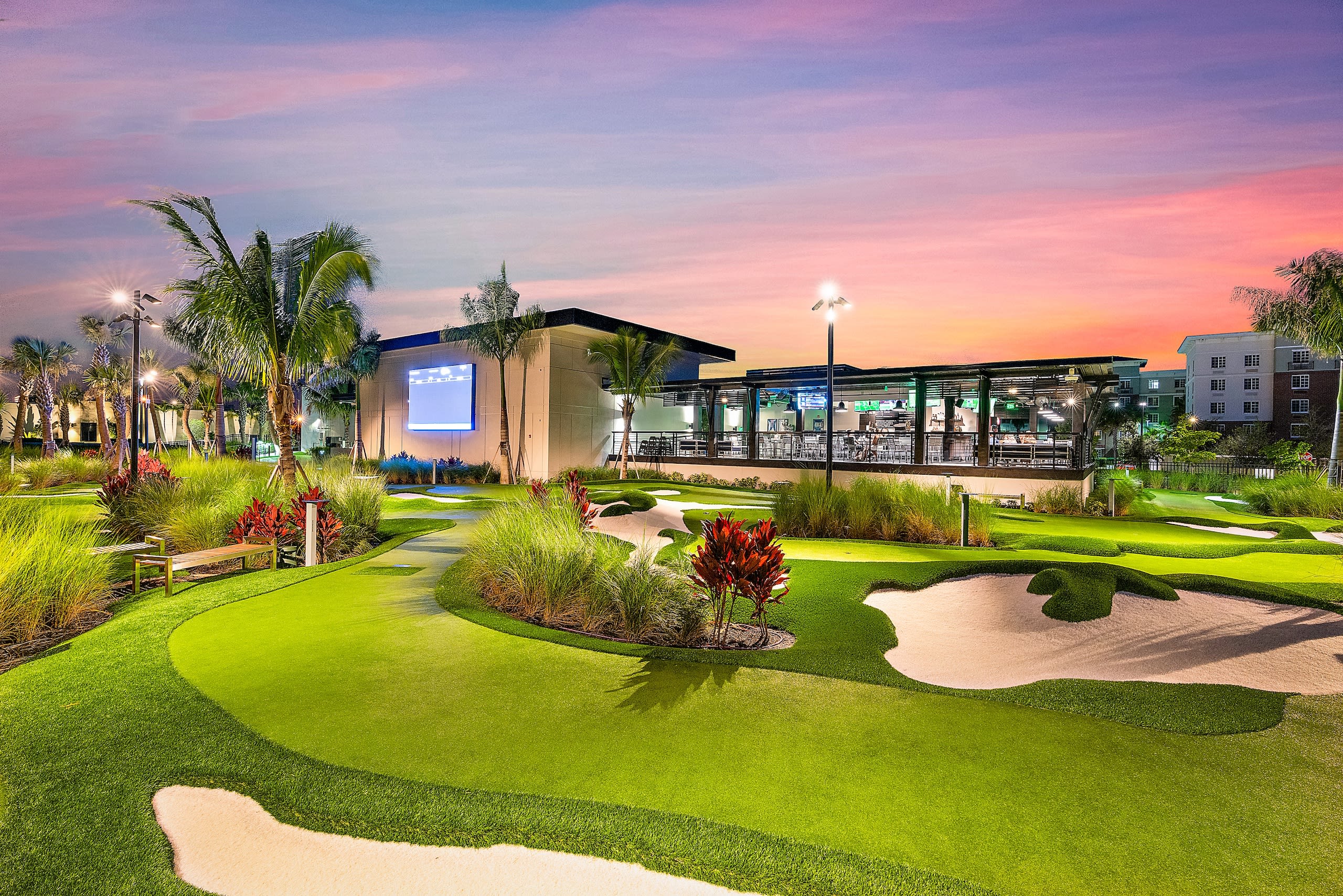 Tiger Woods is the newest entrant to the growing golf entertainment industry.
In October 2019, TGR, Tiger Woods Ventures entered into a strategic partnership with PopStroke Entertainment Group, which is developing technology-infused putting courses also featuring food, soft drinks, cocktails and craft beers.
PopStroke already has one facility in Port St. Lucie in Florida, with more planned.
Woods will be designing the putting courses.
PopStroke says the putting experience will be enhanced by an 'iPutt' golf ball for electronic scorekeeping, linked to a smartphone app.
The app will also enable players to compete against each other in social tournaments while earning 'Pop Bucks' loyalty reward points.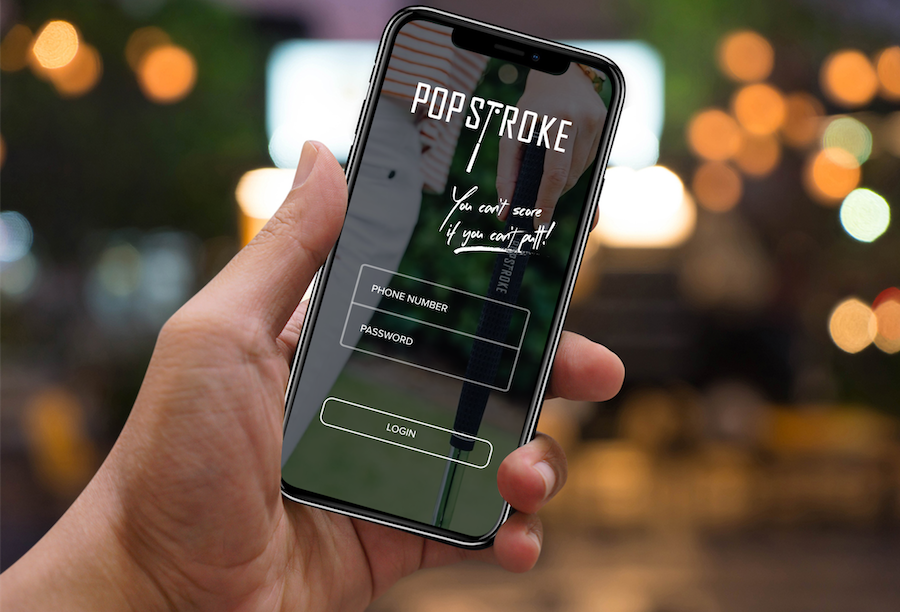 In a statement announcing the partnership, Tiger Woods said: "Some of my happiest memories are spending time with my pops on the golf course having putting contests.
"I'm looking forward to others enjoying time with their kids at PopStroke. This is a new way for individuals to experience the game of golf.
"It's about bringing people together."